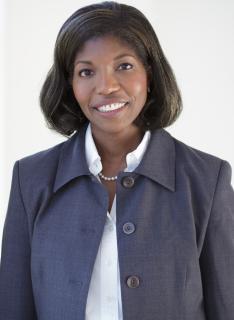 President, Cambia Consumer Health Solutions & Chief Medical Officer
Dr. Cheryl Pegus brings broad expertise to helping Cambia become a transformative health solutions company. She blends end-to-end accountability for Cambia's consumer health solutions platform with leadership of Cambia's Health Care Services division, ensuring the long-term alignment of the two functions. She is responsible for growing consumer health solutions with sales, overseeing financial performance, and continuing focus on consumers and innovation. In leading medical strategy for Cambia's enterprise and regional health plan business, she oversees medical, pharmacy, and provider activities as well as cost stewardship programs.
A trained cardiologist, Cheryl brings more than 25 years of clinical practice and operational business experience to the company. She's recognized as a leader for her extensive work across health care domains in using data-driven solutions to improve community health by increasing access to services. Her career includes a rich mix of clinical, pharmaceutical and health plan experience – with innovation as the common thread throughout her career. In 2019 and 2020, Modern Healthcare named Cheryl among the 50 Most Influential Clinical Executives.
Prior to joining Cambia, she served as President of Caluent, a health care data analytics company. Before that, she led the expansion of Walgreen Co.'s health care services, product launches, and data analytics as their first chief medical officer. Dr. Pegus served as Aetna's head of Clinical Products and as general manager and chief medical officer with SymCare Personalized Health Solutions, a digital diabetes care management company. Early in her career, she was the medical director for the Cardiovascular Risk Factors Group at Pfizer.
Cheryl serves as board chair for the Association of Black Cardiologists, and as a board member with Tactile Medical and US Acute Care Solutions. She is co-founder of A New Beat, an educational initiative advocating for women and under-represented minorities leadership in cardiology. She is past president of the American Heart Association Founder's Affiliate, past Chair of the PCORI's Health Delivery and Disparities Research Advisory Panel, and past board member with the Care Continuum Alliance and Aetna Foundation.
Dr. Pegus received her bachelor's degree from Brandeis University. Her medical doctorate is from Weill Cornell Medical College, and she has a master's degree in Public Health from Columbia University Mailman School of Public Health.