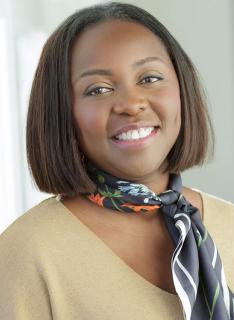 Vice President and Chief of Staff
Janet Campbell is a seasoned executive with more than 20 years of experience spanning business strategy, operations, product and program management, software and technology development and quality engineering methodologies. Throughout her career, Janet has excelled at using proven strategic thinking to restructure programs that improve productivity and measurable outcomes. Janet thrives at managing cross-functional global teams, identifying and executing profitable growth strategies, and developing and deploying new solutions.
As Cambia Health Solutions vice president and Chief of Staff, Janet's focus is on creating a diverse and consumer-focused culture within every aspect of the business. She has been instrumental in the company's work to transform health care, leading all oversight and organization of the company's Office of the President and Chief Executive Officer, ensuring all facets of the company have the support they need to operate smoothly and effectively. She has also tackled company initiatives to ensure Cambia is great at serving customers from membership to transition, and represents the company's senior leadership with industry associations and key stakeholders, driving timely delivery of commitments.  
Janet helps drive Cambia's diversity and inclusion efforts and is active in community engagement. As the executive organizer and sponsor of Cambia's African American Employee Resource Group, she has led volunteer groups through multiple initiatives that have made a positive impact in Cambia's local communities. She is president and co-founder of KIZIMANI, a nonprofit organization that empowers and builds sustainable communities by providing medical care, education and community development. Janet serves on the board of directors for Bridge Meadows, a non-profit that develops and sustains intergenerational neighborhoods for adoptive families of youth formerly in foster care that promote permanency, community and caring relationships while offering safety and meaningful purpose for the daily lives of older adults. She also serves on the board of directors for Portland Business Alliance. Janet has been recognized for her efforts and is a 2018 Woman of Influence recipient, awarded by the Portland Business Journal to recognize women blazing trails and making a difference in their communities.
Janet is a graduate of the University of Portland and earned a bachelor's degree in engineering chemistry.