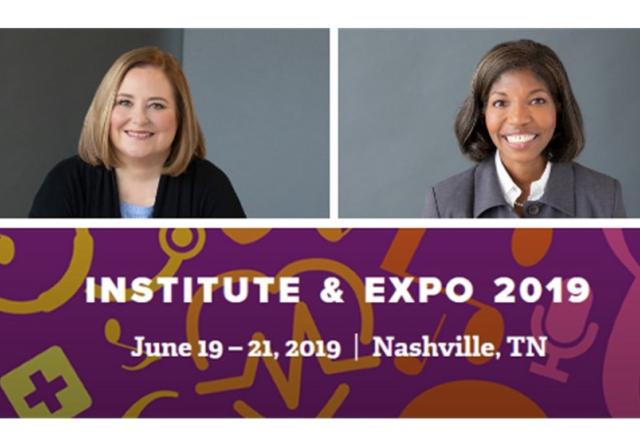 America's Health Insurance Plan's (AHIP) 2019 Institute and Expo is where health care leaders gather to explore where the industry is heading. At the 2018 AHIP Institute, Cambia's Cheryl Pegus MD, Chief Medical Officer and Senior Vice President of Health Care Services, and Peggy Maguire, President of the Cambia Health Foundation, will share their perspectives on how to improve the health care experience for people and families.
If you are going to be at AHIP this year, we invite you to attend panels in person: 
Cheryl Pegus MD will be moderating a panel on "Integration of Behavioral and Physical Health Using Alternative Payment Methods" on Thursday, June 20, 2019 at 2:55 pm. Panelists include:  

Reed Melton, VP Clinical Operations BCBSA
Eva Borden, Senior Managing Director, Behavioral and Medical Solutions, Cigna
Nisha Patterson, National VP, Value and Healthcare Optimization – Optum Behavioral Health

Peggy Maguire will moderate the panel "How Innovations in Palliative Care are Changing Lives" on Thursday, June 20, 2019 at 3:50 pm. Panelists include:

Anthony Back, MD, Co-Founder, VitalTalk and Co-Director, University of Washington Cambia Palliative Care Center of Excellence
Emily Cook, Executive Vice President, Market President, Aspire Health, Inc.
Jim Meadows, CMO, Narus Health
For more information, visit AHIP Institute 2019.