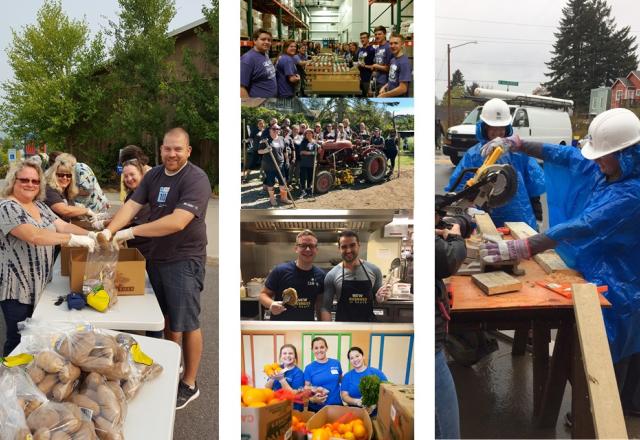 For individuals and families facing homelessness and hunger, the holiday season can bring feelings of fear, desperation and sadness.
At Cambia, we devote our time, resources and passion to build healthy, vibrant communities. Alongside our community partners, we strive to influence lifelong health and improve well-being of the people and families in our communities.
During this charitable season, we invite you to join us in supporting some of these extraordinary nonprofit organizations who work tirelessly to effect homelessness and food insecurity across our region and positively impact the lives of the most vulnerable citizens.  Whether it's an investment of time or money, your actions can have a profound effect on the lives of others.