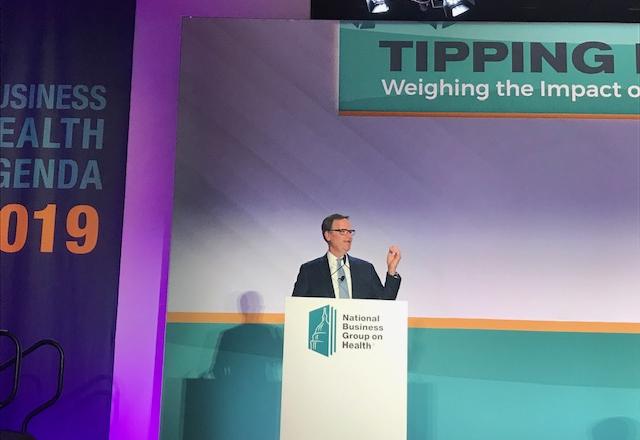 Mark Ganz, president and CEO of Cambia Health Solutions, took to the stage at the National Business Group on Health's annual conference recently, and made a call to bring the human voice back into health care.
Rather than focusing the health care system on the needs of institutions, Mark called on leaders to ensure health care was focused on the needs of people and their families.
Speaking to HR leaders at the conference, Mark recognized the hard work benefits managers are doing to ease the way for employees, as they try to navigate what can be a very impersonal and confusing health care system. Mark shared Cambia's work to bring consumer voices in the room, interviewing individuals to find out what they want from health care – sharing his mission to make their voice, and hope, heard throughout the industry.
"Taking risks and driving change means moving away from tried and true business models. We must draw from the passion, empathy and inspiration that led us to our jobs in the first place."
To learn more about Mark's keynote, check out "To Improve Healthcare, Employers Must Move Beyond the Bottom Line," feature in Employee Benefit News.
Mark Ganz's Twitter Moment at NBGH
"Creating Hope and Humanity in Health Care" Mark Ganz at #NBGHBHA2019