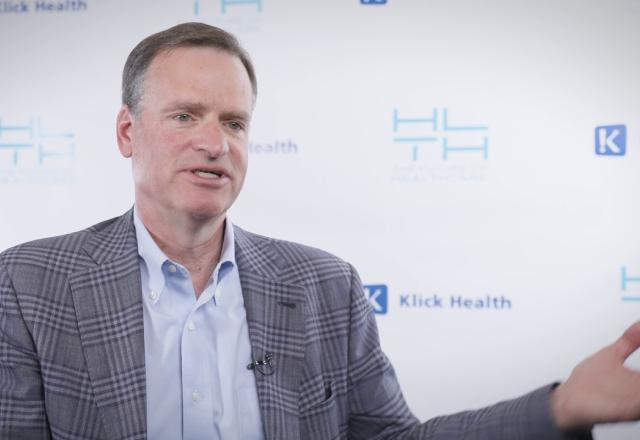 Behind the scenes at HLTH: The Future of Healthcare Event, Cambia President and CEO Mark Ganz shared why challenging the health care system to create a social movement ensures health care is focused on the needs of individuals and their families.
The Las Vegas, Nevada, event hosted over 5,000 attendees and spoke to the sustainability of health care.
Addressing this priority, Mark pointed to Cambia's history and its deep roots in health care transformation to demonstrate that health care innovation and systemic change is possible while also being financially sustainable.
"It's not about preserving the current model. As a 100-year-old startup, we're inventing something new and pivoting off of the old model, into a new model. I think everyone in health care needs to do that," said Mark in the video
Watch Mark Ganz Behind the Scenes at HLTH: Leading the Drive of Fundamental Change in Health Care
The importance of creating unity among health care partners and ensuring the needs of consumers are met through cultural change were among the key themes in Mark's remarks.
Cambia joined HLTH in creating an innovative industry dialogue, inspiring a pivot to a new model of care.
To learn more about Cambia at HLTH, read our recap blog, "Cambia Brings Straight Talk and Fresh Perspective to HLTH Conference: Throwing Down the Gauntlet on Health Care."