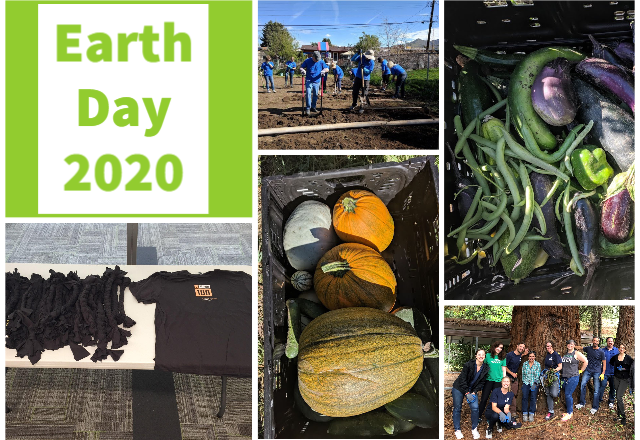 How will you choose to celebrate and protect the planet this Earth Day/Month? 
On April 22, 1970, an urgent call was made across the world to protect our planet.  Since that first "Earth Day,", almost fifty years ago, more than a billion individuals, businesses, campuses, and communities have come together each year to demonstrate support for environmental protection and drive transformative change for people and planet.
At Cambia we are committed to promoting sustainable business practices and align environmental stewardship, economic health and social equity to create strong, vibrant communities.  In addition, we empower our employees with creative opportunities to embrace sustainability so they can be an active participant in the world's largest environmental movement. 
Here are a Few Suggestions on How You and Your Families Might Engage Virtually in Earth Month/Day 2020:  
Photos of Cambia Employees Doing Their Part to Protect the Planet:
Awesome day repurposing old t-shirts into dog toys for the Humane Society!
Building a Senior Garden for Green Urban
Beautifying green space at World Forestry Center
Share how you're celebrating #EarthDay2020 on social media and tag us. Be sure to also follow us on Twitter @Cambia, Facebook and LinkedIn, for more earth friendly ideas.