Leading with our Values
Improving the health and vitality of our communities is a catalyst for growth and prosperity. At Cambia, we demonstrate our commitment to corporate citizenship through thoughtful activation of our time, talent and financial resources. Our values drive us to work in collaboration with community partners to create a person-focused and economically sustainable health care system. We express our values and commitment to corporate social responsibility in three areas: the Cambia Health Foundation, employee impact and community engagement.
Cambia Health Foundation
Cambia Health Solutions' separate, 501(c)(3) grantmaking organization was established in 2007. Cambia Health Foundation's mission is to invest in partnerships and initiatives that move health care from innovation to impact, through a focus on three program areas:
Advancing palliative care through our signature program, Sojourns
Improving children's mental and behavioral health
Promoting health care equity, quality and innovation
For more information, please visit cambiahealthfoundation.org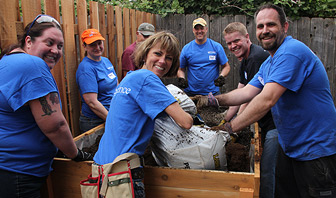 Employee Impact
Service to others is a cornerstone of Cambia's culture. Our employees express this through a participation rate in our annual Employee Giving Campaign of 64% -- more than twice the national average of companies of our size. Employees also contribute more than 7,500 hours in volunteer service annually to community nonprofits. Cambia encourages executives to serve on nonprofit boards throughout their communities, by contributing Community Leadership Funds that individuals can designate for specific sponsorships or general support of the nonprofit.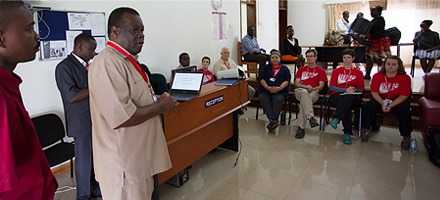 Volunteerism
Employees give of their time, contributing more than 6,000 volunteer hours annually in service to efforts that range from Habitat for Humanity to the Red Cross to Food Lifeline, Oregon Food Bank and Medical Teams International.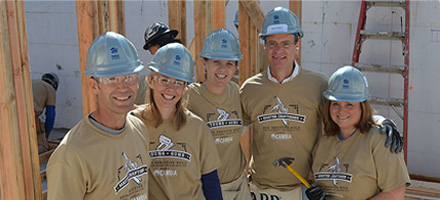 Leadership
Our board placement program matches executives with nonprofits in the communities we serve and provides financial support, known as Community Leadership Funds, tied to their board service. These funds can be used for general support or sponsorships for the nonprofit. Cambia has a board participation rate of 57% among its management team.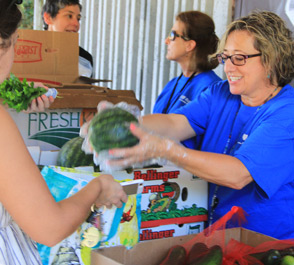 Partnership
Community engagement means developing deep community ties. Acting as a catalyst for positive change and innovation within the nonprofit community. We express these commitments through our Community Partner Organization (CPO) program. Here we make game-changing investments of time, talent and funding that go well beyond "just writing a check."
We might financially support an innovative program or activity for a nonprofit.  Help strengthen its overall infrastructure. Or donate our executives' time to serve on nonprofit boards. In all, our goal is to increase the organization's impact in the community.
For Cambia, corporate social responsibility means carefully choosing, then nurturing, partnerships and investments so they are catalysts for positive change in health care and in our communities.