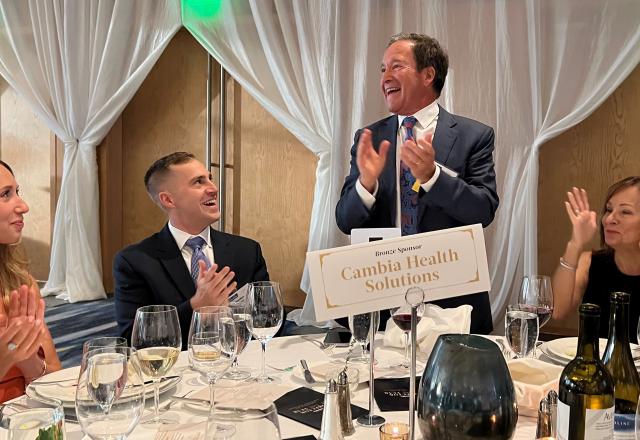 Mike Koppel, the chair of the Cambia board of directors, was honored this month as a 2022 Director of the Year by the Puget Sound Business Journal.
At a dinner at the Four Seasons Seattle with hundreds of local business leaders, Koppel was recognized along with nine other honorees, including former Washington Gov. Gary Locke and former U.S. Interior Secretary Sally Jewell, for their service on the boards of leading Northwest companies and nonprofit organizations.
Koppel, who lives in the Seattle area, was appointed to the Cambia board in 2009 and named chair in 2017. He was executive vice president and chief financial offer at Nordstrom from 2001 to 2017, and currently serves on the board of Echo Health Ventures and the University of Connecticut Foundation, among other board positions.
"I was very fortunate to spend 16 years at a company (Nordstrom) that's pretty well known for keeping the customer as the north star, and I think one of the great experiences for me has been to take that sense of value, to take whatever I learned from that, and apply it to health care, which was a business I didn't grow up in but clearly if there's anything we all have in common, it's our own health, it's our neighbors' health and it's our family's health," Koppel said in his remarks on stage at the Director of the Year event this month. "We (at Cambia) have done a tremendous amount of work not only to find ways to make health care simpler, more affordable and more transparent but to empower the individual to be part of that journey and not just make it some large entity that's telling you what to do."
Koppel told the audience that if they were thinking of joining a board of directors, they should join an organization not out of ambition but because they connect with the company's mission, culture and people. 
"Too many folks decide to join a board because they say, 'I need to join a board and that's something I want to do,' but do it because it's something that really excites your passion."