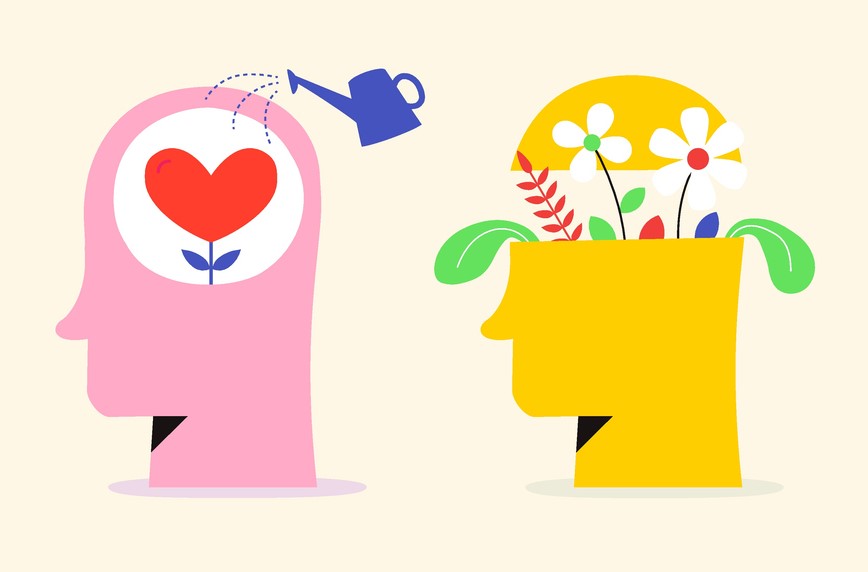 Cambia's health as a company is directly tied to the health and well-being of our employees, which is one of the reasons we encourage team members to take care of themselves and their loved ones. This includes taking a sick day when feeling unwell, making a doctor's appointment when needed and practicing self-care on a regular basis.
But managing one's mental and emotional well-being can be complicated. Mental health issues can be difficult to talk about, and getting the right mental health support often takes time. If an employee is experiencing burnout or a big life challenge, one sick day is often not enough to feel better. Sometimes a more comprehensive approach is needed. This can look like ongoing counseling support, extended time off or flexible hours. 
Cambia's dedicated health and well-being team in Human Resources supports the overall physical and mental health of employees. They create companywide health programs and self-care activities, as well as remind employees of available mental health resources and health plan benefits. The team also works hard to reduce the stigma associated with discussing mental health in the workplace, so employees know they can ask for help when they need it. 
For Mental Health Awareness Month, our health and well-being team asked employees to share how they take care of their mental health, what tools have worked best for them, and their advice to people starting their mental health journey. 
For Gabe Middleton, who's been at Cambia for three years in the government programs department, virtual therapy has been a big support to him and his family, especially during the pandemic. "Being able to access a provider from the comfort of my own home or during a lunch break allows me to take care of my mental health in a way that works best for me," says Middleton. "With such a large shortage of mental health providers, virtual visits help provide access to care that wouldn't be possible otherwise."
If someone isn't sure where to start, Middleton recommends making an appointment to see an individual therapist. "Even if you just try it once, it's important to break down the idea that therapists are only necessary if you have a serious mental illness," Middleton explains. "A therapist is a resource that can help people identify stressors, break down misunderstandings, process grief, make decisions and explore new opportunities. They can be one of the most effective resources in helping a person identify a plan to unlock the best version of themselves." If seeing a therapist still feels like too much of a stretch, Middleton suggests reading books on self-care and self-help. 
Denise Bresser, a 15-year Cambia employee who works in product configuration, found help and support through a variety of Cambia programs including employee wellness classes, the employee assistance program (EAP), virtual therapy, and the mindfulness and meditation app eM Life. She encourages people to start with the basics: "Talk to someone, family or friends, don't hold things in. Write in a journal, get outside and take a break from everything and take walks. Ask for help."
Like Bresser, Tami Melum, who recently celebrated 20 years at Cambia and currently works in provider appeals, also found support through Cambia's EAP. She suggests starting with your employer's EAP because "they are a great resource to help guide and answer questions." The free service includes resources to help with counseling, therapy, childcare, eldercare, financial advice, legal services and more.
Regardless of the time of year, it's important for each of us to prioritize our mental health and explore care options that work best. If you or a loved one is experiencing a mental health emergency, remember to call 988, the new dial code for the National Suicide & Crisis Lifeline. 988 launched nationally in July 2022. When people call, text, or chat 988, they will be connected to trained counselors who will listen, understand how their problems are affecting them, provide support, and connect them to resources if needed.