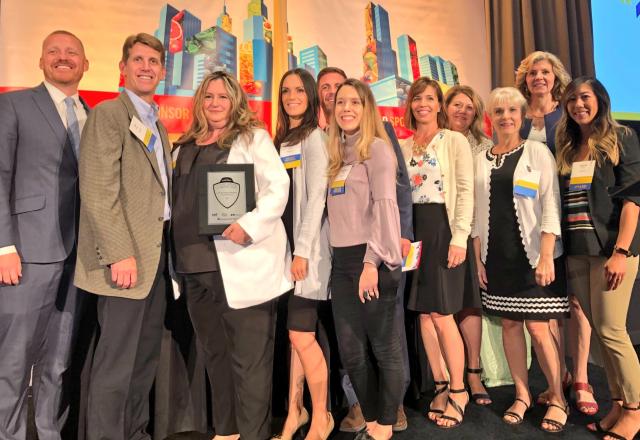 Cambia has been recognized by the Portland Business Journal as the #3 Healthiest Employer in Oregon for 2018 in the company category of 1,500-4,999 employees, moving up one place from our #4 ranking in 2017.
The Portland Business Journal HR Summit & Healthiest Employers of Oregon and HR Leadership Awards took place on Thursday, Aug. 16, recognizing 50 Oregon employers from small companies to major corporations with creative and successful health and wellness programs.
As we work to transform the health care industry, we know that a healthy workplace is part of the solution. Cambia's innovative approach to health and wellness programs that encourage lifelong, healthy habits and high participation by the company's remote workforce (30% of employees work remotely) contributed to Cambia's #3 spot on the Healthiest Employers of Oregon list.
Thrilled to be honored as the #3 healthiest large employer at @PDXBIZJournal's #PBJHealthy awards for demonstrating innovation and leadership in our #wellness programs. pic.twitter.com/Q3BDkaSGEh

— Cambia Health (@Cambia) August 16, 2018
This year's Oregon Healthiest Employers showcased a variety of ways to improve the health and wellbeing of Oregon employees – from walking meetings – called "walkie talkies" – free Fitbits and healthy food options to programs that address eight dimensions of wellness, including spiritual and financial health, and onsite health clinics for primary and preventive care.
The top 2018 Healthiest Employers of Oregon in each company category were: WHA Insurance Agency (2-99 employees); Leatherman Tool Group (100-499 employees; SAIF Corporation (500-1,499 employees); Northwest Permanente (1,500-4,999 employees); and Samaritan Health Plans (5,000+ employees).
Congratulations to all of Oregon's Healthiest Employers!