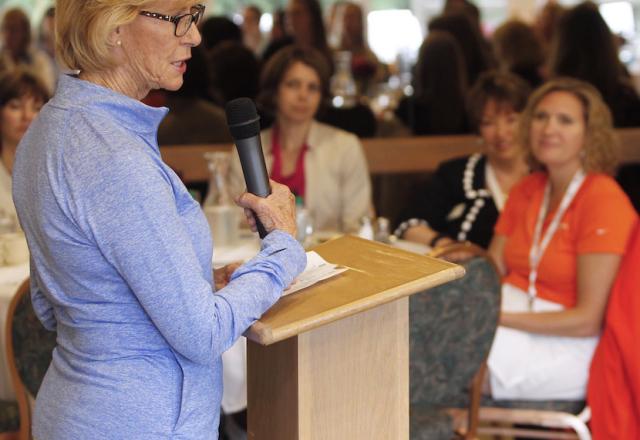 For the second year in a row, I was honored to be a part of the Cambia Portland Classic: the longest running women's golf tournament on the LPGA tour, and an iconic Portland family tradition that benefits our community in many ways.
One of the highlights of the weekend was watching 17-year-old Canadian golfer Brooke Henderson break out of the pack and win the tournament over a field of seasoned pro golfers. Watching this new generation emerge was a lot of fun and an exciting development for the sport.  
Days before the tournament concluded, I had the privilege of welcoming golf legend Judy Rankin to the Portland Classic Women's Leadership Breakfast. Rankin became a LPGA professional at age 16, just one year younger than Henderson, and played in the very first Portland Classic in 1972. She later was inducted into the World Golf Hall of Fame and has been a golf TV commentator longer than anyone else in the broadcast world.
Rankin shared her personal and professional story with a packed room of business and community leaders, and painted a warm picture of the spirit of giving that professional women's golf fosters around the country. Over the 44-year-history of the Portland Classic, the tournament has raised $17 million for local charitable organizations. Rankin highlighted golfers like Christie Kerr and Morgan Pressel who have raised money for breast cancer after losing family members to this devastating disease, and I.K. Kim, who donates her time to the Special Olympics.
I left the Portland Classic Women's Leadership Breakfast and tournament with a newfound respect for the depth of these athletes and their contributions to the community. Players like Judy Rankin and Brooke Henderson are a testament to the sport's appeal at any age in life. Thank you to this year's amazing athletes, as well as Portland's women leaders and all of the fans who came out, for an incredibly successful 2015 Cambia Portland Classic.