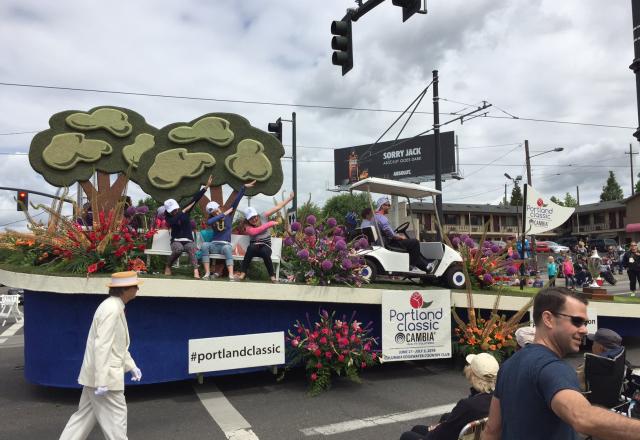 If you have ever been to the Grand Floral Parade, an event during the annual Rose Festival in Portland, Oregon, you know that it's one of the most beloved Portland traditions. The Grand Floral Parade draws hundreds of thousands of people of every age along a route that winds through city streets and across the river.
The Grand Floral Parade is always an exciting event, but we're even more excited this year because it featured a Cambia Portland Classic float! The Portland Classic is another beloved Portland tradition that is now in its 45th year.
Each year the Portland Classic features some of the world's best LPGA golfers like Brooke Henderson, 2015 winner, who was just 17 years old at the time and broke a tournament record. She will be back in Portland for the tournament, which takes place June 30 through July 3, to defend her championship.
"For us to have the chance to raise a higher level of awareness for the LPGA and the Cambia Portland Classic through Portland's greatest festival? What a cool partnership that is," said Don Ossey of the Portland Classic in a recent interview with KPTV.
Visit PortlandClassic.com for tickets and to find more information on the tournament.