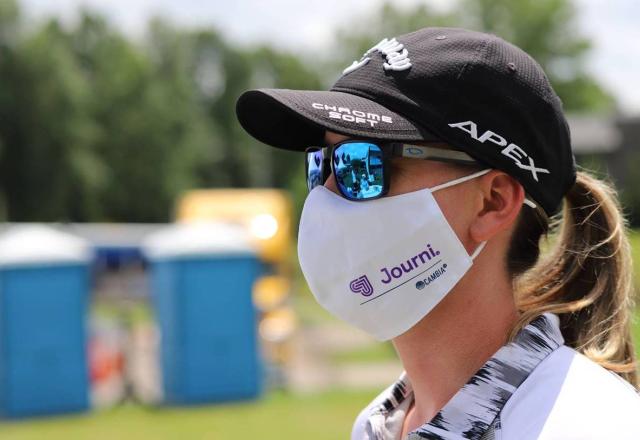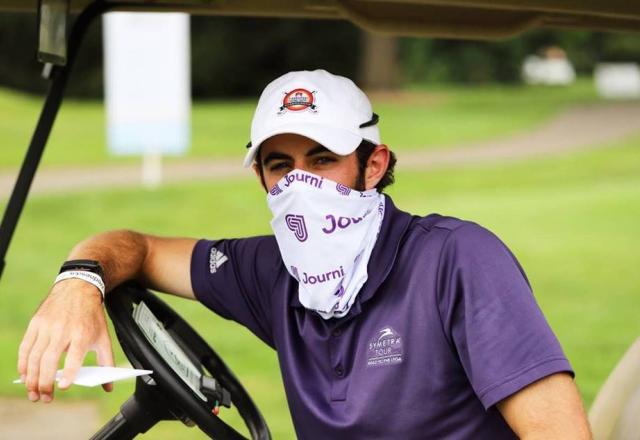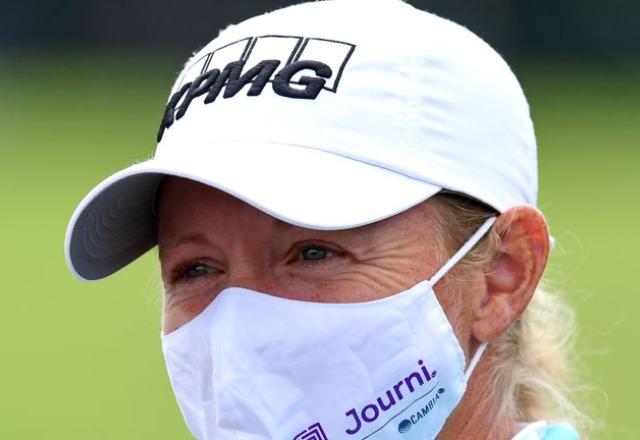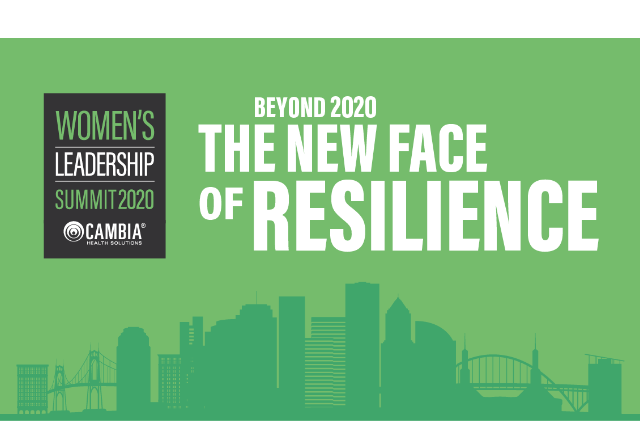 Follow the tournament, essay contest, and women's leadership programming live on our social accounts, online via the LPGA, or on the Golf Channel, starting 9/15
As KPTV reported, the Cambia Portland Classic will be played September 18-20 without fans this year.
Still, a lot of things will remain the same this year at the iconic Cambia Portland Classic LPGA tournament, now in its 49th year and a beloved Portland community tradition. We're still the title sponsor for the 7th year. And given the pandemic and the need to slow the spread of the virus, we've expanded our sponsorship to include masks for player safety across the LPGA, as we work to keep our communities healthy and safe. Community businesses will still benefit from the economic groundswell that coincides with hosting a tournament.
This year marks Cambia's seventh year as title sponsor of the Portland Classic and we are honored to support this event virtually to ensure the safety and wellness of our community, volunteers and amazing athletes," said our CEO Mark Ganz. "We will miss being at the tournament together but will be no less excited to watch from our homes, cheering on the players as they demonstrate resiliency and hope, inspiring us all when we need it most."
This year, we're bringing our women-empowering, family-friendly programming virtual from a safe distance. We encourage fans to follow the action starting 9/15, on our social channels. The full Cambia Portland Classic schedule is detailed below.
Cambia social media: Twitter | LinkedIn | Facebook
9/15 Cambia Portland Classic Preview Events Profile Diverse Leaders
Part I | Women's Leadership Summit: A New Face of Resilience
12:00 PM
The Cambia's Women's Leadership Summit returned this year to share powerful multi-generational stories of women who have overcome obstacles and found success. This year we were able to  to share this event with a broader virtual audience. Shirley Spork, founder of the LPGA, shared what inspired her to break the mold and continue teaching lessons today at 93-years-old with Judy Rankin. Moderator Roberta Bowman was joined by LPGA players Tiffany Joh and Stacy Lewis, who shared their stories of overcoming melanoma, the challenges of motherhood on the road, and more. Watch a recap below or click here to watch the full summit.
Part II | Teen Voices for Racial Justice Amplifies the Voice of Young Portlanders - 12:45 PM
Cambia and Portland Monthly also named the winners of their Teen Voices for Racial Justice essay contest with Cheyenne Woods, LPGA player and Tiger Woods' niece. The two young authors were featured in this video with moving visions of eliminating racial injustice. Watch the announcement and statements from winners here.
Cambia Portland Classic Schedule
Due to hazardous air quality from Northwest wildfires, the Classic has been reduced to 54 holes to protect everyone's the safety of players, staff, volunteers, broadcast crew and others at the golf course. Cambia Health Foundation has committed $25,000 to American Red Cross Oregon for wildfire relief. Find the latest updates regarding scheduling on the Cambia Portland Classic homepage, here. Follow the action on our social accounts with the #PDXClassic hashtag, watch on the LPGA site, or tune into the Golf Channel.