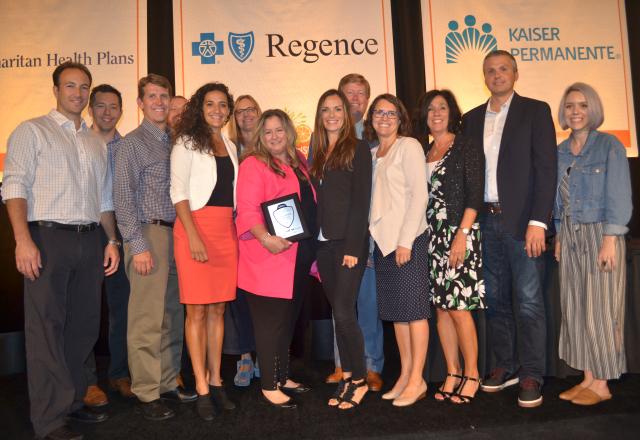 Cambia Health Solutions has been named the Healthiest Employer in Oregon by The Portland  Business Journal. Awarded within the company category of 1,500-4,999 employees, Cambia was recognized for our multi-dimensional and highly innovative approach to wellness, including our opioid crisis response, personalization and inclusive wellness programs. 
Congratulations to all the top healthiest employers in their categories: Samaritan Health Services, Port of Portland, Eugene Water & Electric Board and WHA insurance Agency INC.
Stephen Erdmann, General Manager of Wellness Solutions at Cambia, shared key market trends and engagement strategies in wellness at the HR Summit with professionals from across the state. He spoke to how our solutions, including personalization, simplicity and storytelling, are helping our own employees, along with our employer partners.