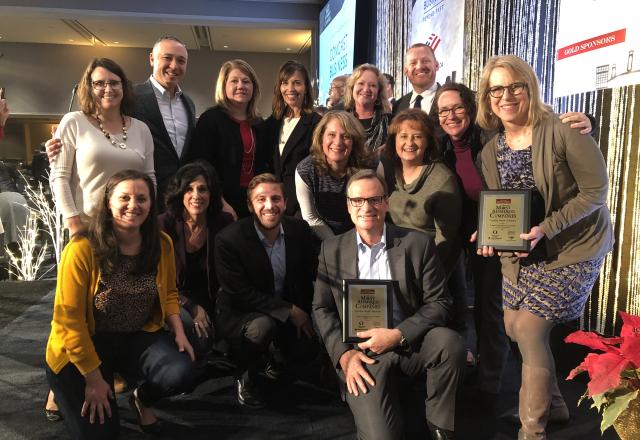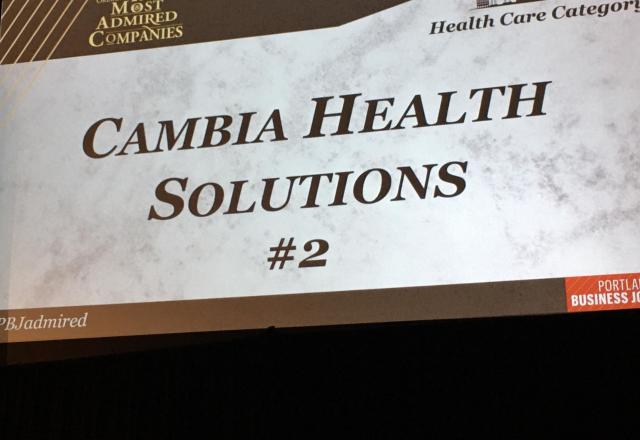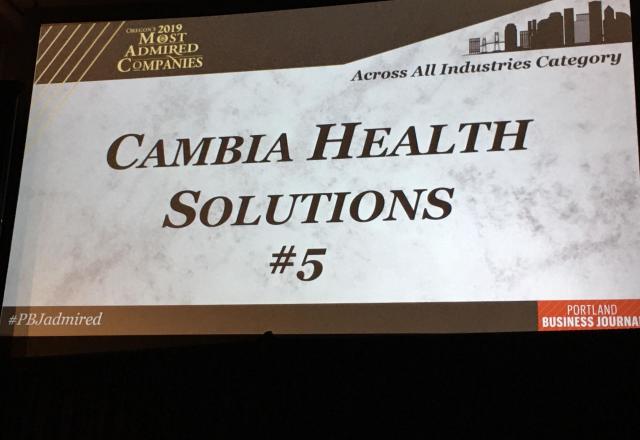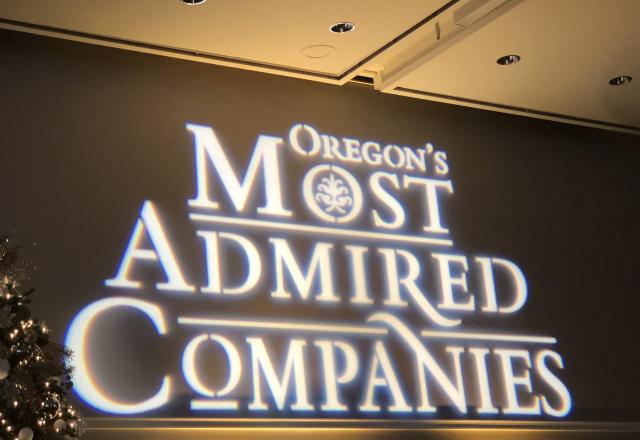 Cambia was founded more than 100 years ago by timber workers in the Pacific Northwest who came up with the idea to pool a percentage of their wages as a safety net for one another in case of injury or illness. It was this idea of neighbor helping neighbor on which the spirit of Cambia was founded. Today Cambia's commitment to our community and solving health care consumer problems through innovation were recognized by the Portland Business Journal as Cambia was named the second "Most Admired" health care company, and fifth "Most Admired" across all industries. CEOs and business leaders throughout Oregon chose the most admired companies via survey.
This recognition is a proud moment for Cambia employees, who work hard every day to make health care better for individuals and families. For us, it's not just a job, it's personal – inspired by our own families and personal experiences. Learn more about what drives our employee passion:
Cambia Chief Executive Officer Mark Ganz shares lessons he learned from his health care hero, his father who was a small-town primary care doctor:
"Health care is all about healing the human being. It's not about just curing the illness." @GanzMark shares lessons he learned from his #healthcare hero: his father. #HLTH2019 https://t.co/At3xFQ8jvD

— Cambia Health (@Cambia) October 30, 2019
Cambia employee Ryan Frank shares his experience as a caregiver before he was 10, and how that inspired him to make a difference for others facing similar circumstances:
How Important is a Supportive Community as a Caregiver?. https://t.co/QMnhzqsaDd (Sponsored by @Cambia)

— Portland Biz Journal (@PDXBIZJournal) November 22, 2019
Cambia's Vice President of Consumer Obsession, Dee Cruz, spent time at the Texas border helping refugees in crisis. She shares how that experience reinforced the need for compassion and empathy in health care, and empowered her coworkers and others to make a difference: 
Check out my latest article: A Human-Centered Approach to Crisis https://t.co/QqlxNFM1SI via @LinkedIn

— Dee Cruz (@DianaDeeCruz) August 29, 2019
Learn more about leading Oregon companies named "Most Admired" by the Portland Business Journal.