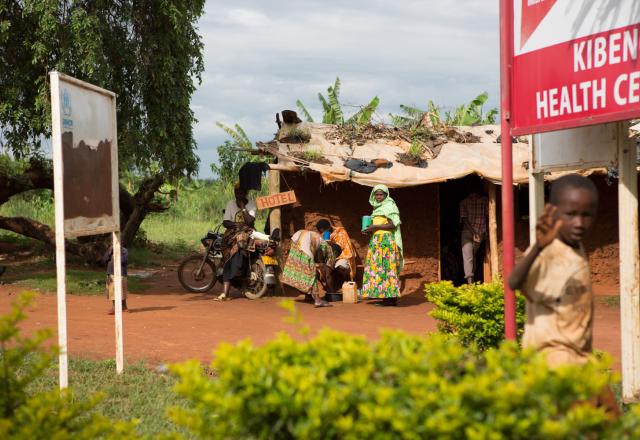 By Lisa Honebrink, Strategic Communications
It's our fourth and final day on the ground in Uganda. While we wake to the sound of a hard rain, spirits aren't damp but buoyant. That's because, after spending all of yesterday hunkered down inside the hotel, Cambia's IT team has developed a prototype app. And they're eager to use this last day here to get it into the hands of Medical Teams International doctors and see what happens.
After testing the app with three doctors and a data clerk, the reaction was unanimous: an enthusiastic thumbs up.
"We've come a long way since the beginning of the week," said Project Manager Mark Wyman. As much as that statement applies to the work accomplished during the discovery trip, it also applies to the life-changing perspective and experiences the team gained this week.
As we pack our bags for the 20 hours of travel back to the U.S., we're sad to leave the warm, welcoming people of Uganda and the hospitality and comradery of the Medical Teams staff.
While we will never forget the faces and stories of the refugees we met, we also witnessed Medical Teams staff and volunteers doing all they can to help those who have lost everything. That inspires us to do all we can, through our work skills and through our hearts, to ensure the best possible care is delivered to those who need it most – down the street or across the world.
It also reminds us of the value of combining knowledge and resources when trying to solve complex problems.
"This project involves the UN, the government of Uganda, Medical Teams and Cambia Health Solutions," said Doug Fountain, Medical Teams VP of Operations. "Without that partnership, this all wouldn't be possible. With this partnership, it is possible."
Next: The group returns to Portland for a hackathon with four more Cambia IT team members, to continue to build the prototype app out to completion.
Visit our Oct. 28 blog post, Cambia Technology Experts Travel to Uganda to Aid Health Refugee Clinics, and visit our Facebook photo album for new trip photos.
Photo by Johnny Miller for Cambia