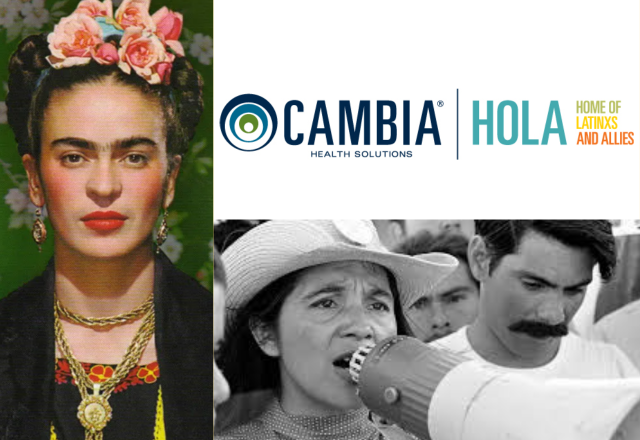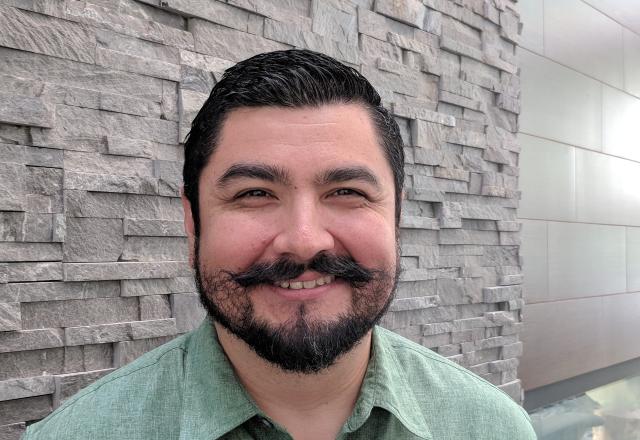 By Omar Amezquita, Manager of Product Strategy & Services at Cambia Health Solutions
Cambia's Omar Amezquita is the Manager of Product Strategy and Services and Chairs our employee resource group HOLA (Home of Latinxs & Allies). He shares how we can come together virtually to celebrate Hispanic Heritage Month (September 15 to October 15) through fun opportunities to learn and celebrate the vastness of Latin culture and the achievements and contribution of Latinx individuals across the world.
National Hispanic Heritage Month traditionally honors the cultures and contributions of both Hispanic and Latinx Americans as we celebrate heritage rooted in all Latin American countries. With most of us working virtually, the traditional onsite celebrations in person haven't been possible but there are still opportunities to experience, learn and celebrate the diverse set of cultures that make up what we refer to as Latinx/Hispanic culture.
Here are just a few opportunities that are available at your convenience.
The histories of Latino and Latinas in America are diverse. They include the experiences of people with cultural, religious, and linguistic traditions from Spain, Mexico, Cuba, Puerto Rico, Dominican Republic, Guatemala, El Salvador, Costa Rica, and Nicaragua, among other nations from Latin America and Iberia. It is impossible to tell the experiences of these various groups with a single history. Some arrived in the United States as immigrants or refugees while others trace their ancestry to Spanish-speaking or indigenous peoples living in North America long before the establishment of the United States. Latino/as have established missions and businesses, raised families, built agricultural industries and labor unions, written novels and songs, and fought for civil rights in American courts. The breadth of Latino/a experience is a vital aspect of America's rich and diverse past. The places explored here barely begin to hint at the varied ways their lives intersected with one another. 
Diego María Rivera (1886-1957) is one of the most prominent Mexican artists of the twentieth century. He gained international acclaim as a leader of the Mexican mural movement that sought to bring art to the masses through large-scale works on public walls. In his murals of the 1920s and 1930s Diego developed a new, modern imagery to express Mexican national identity, which featured stylized representations of the working classes and indigenous cultures and espoused revolutionary ideals. This exhibition highlights Diego's early foray into cubism, a less known but profoundly important aspect of the artist's development, in which his interest in themes of nationalism and politics first emerges.
As one explores Frida Kahlo's work more deeply and enjoys the privilege of getting to know her home, one begins to discover the intense interrelations between Frida, her work, and her house. Her creative universe is to be found in the Blue House, the place where she was born and where she died. Following her marriage to Diego Rivera, Frida lived in different places in Mexico City and abroad, but she always returned to her family home in Coyoacán. Located in one of the oldest and most beautiful neighborhoods in Mexico City, the Blue House was made into a museum in 1958, four years after the death of the painter. Today it is one of the most popular museums in the Mexican capital.
In the 1960s, activist Chicano artists forged a remarkable history of printmaking that remains vital today. Many artists came of age during the civil rights, labor, anti-war, feminist and LGBTQ+ movements and channeled the period's social activism into assertive aesthetic statements that announced a new political and cultural consciousness among people of Mexican descent in the United States. ¡Printing the Revolution! explores the rise of Chicano graphics within these early social movements and the ways in which Chicanx artists since then have advanced innovative printmaking practices attuned to social justice.
Reminisce about Cambia's HOLA ERG (Home of Latinxs and Allies) in-person celebrations in 2019. Though a year old, the art and performance in the celebration are timeless. This event was put on with the help and collaboration of many of your colleagues along with many community partners.
A collection of children's books to learn about and celebrate Hispanic heritage.
A list of movies available through multiple platforms that illuminate the Hispanic experience in the United States and Hispanic contributions to our American culture.