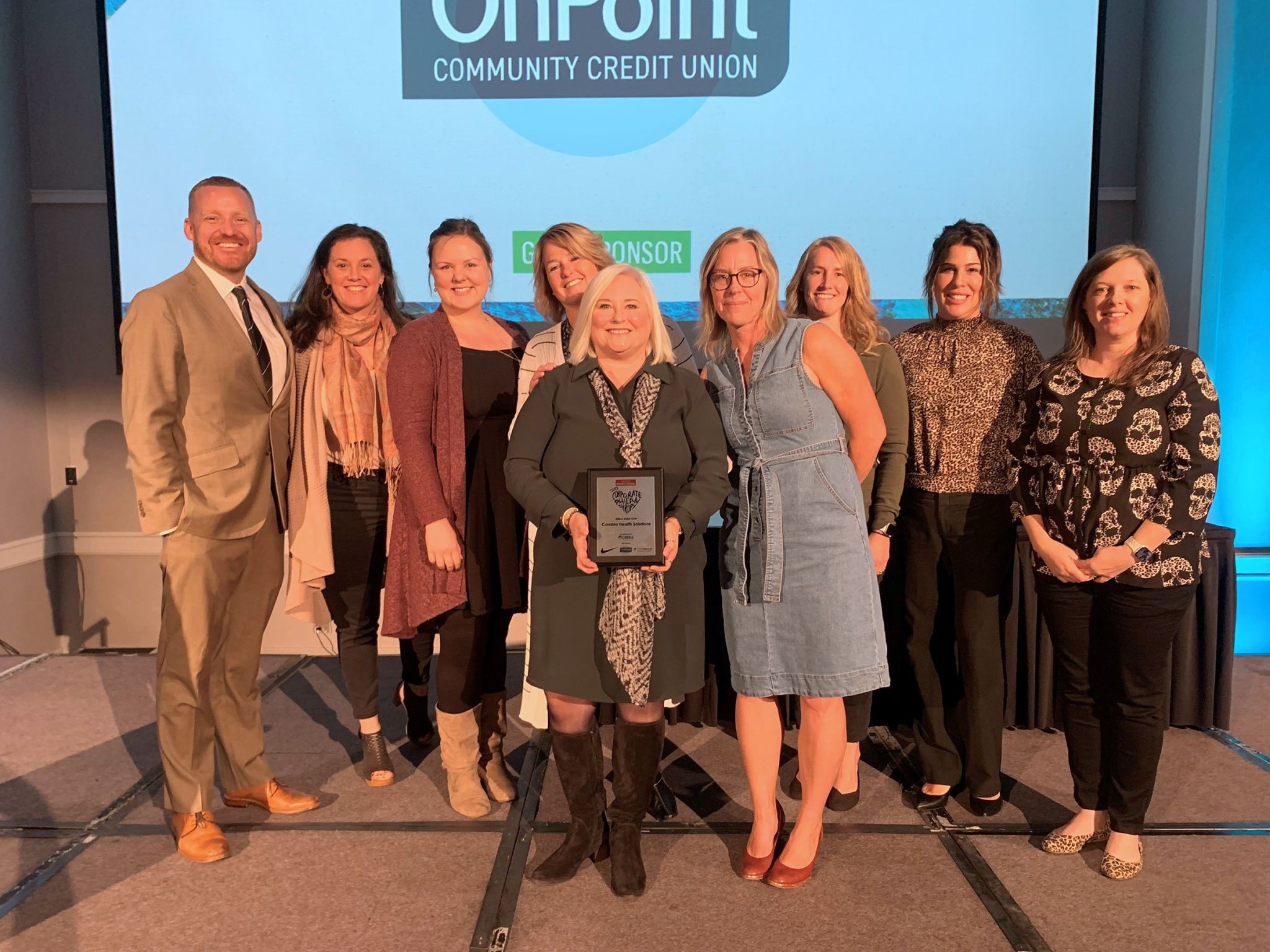 Pictured above: Team members accepting Cambia Health Solutions' corporate philanthropy award
Representatives from community-minded organizations gathered on Oct. 27 for the Portland Business Journal's annual Corporate Philanthropy Awards to celebrate community giving, employee volunteerism and other forms of support. The event, sponsored by Cambia Health Foundation, recognized organizations both large and small for their philanthropic commitments. 
One category included the Million Dollar Club Award, which recognized local companies that donated more than $1 million in 2021 to organizations impacting Oregon and southwest Washington. Cambia Health Solutions was honored to be one of 11 organizations to receive the award, ranking #2 in the category. Last year, Cambia and its corporate foundation donated nearly $3 million to local nonprofit partners, and employees volunteered thousands of hours to support a wide range of important and personal causes. 
Employees are encouraged to donate time, money or other resources to local charities that are important to them. Donations to eligible nonprofits are matched by Cambia Health Foundation at 50%. In 2022, the Foundation rolled out the Dollars for Doers program, where employees receive $20 that they can direct to a nonprofit of choice for every hour spent volunteering.
To engage the audience in giving back, Cambia Health Foundation teamed up with OnPoint Community Credit Union to provide donation vouchers for attendees. Instead of having swag at each table, every event attendee received a $25 donation voucher, underwritten by the Foundation and OnPoint. Nearly 400 attendees participated, and a total of $9,325 was given and distributed among three community partners: JoyRx, Lines for Life and Latino Network.