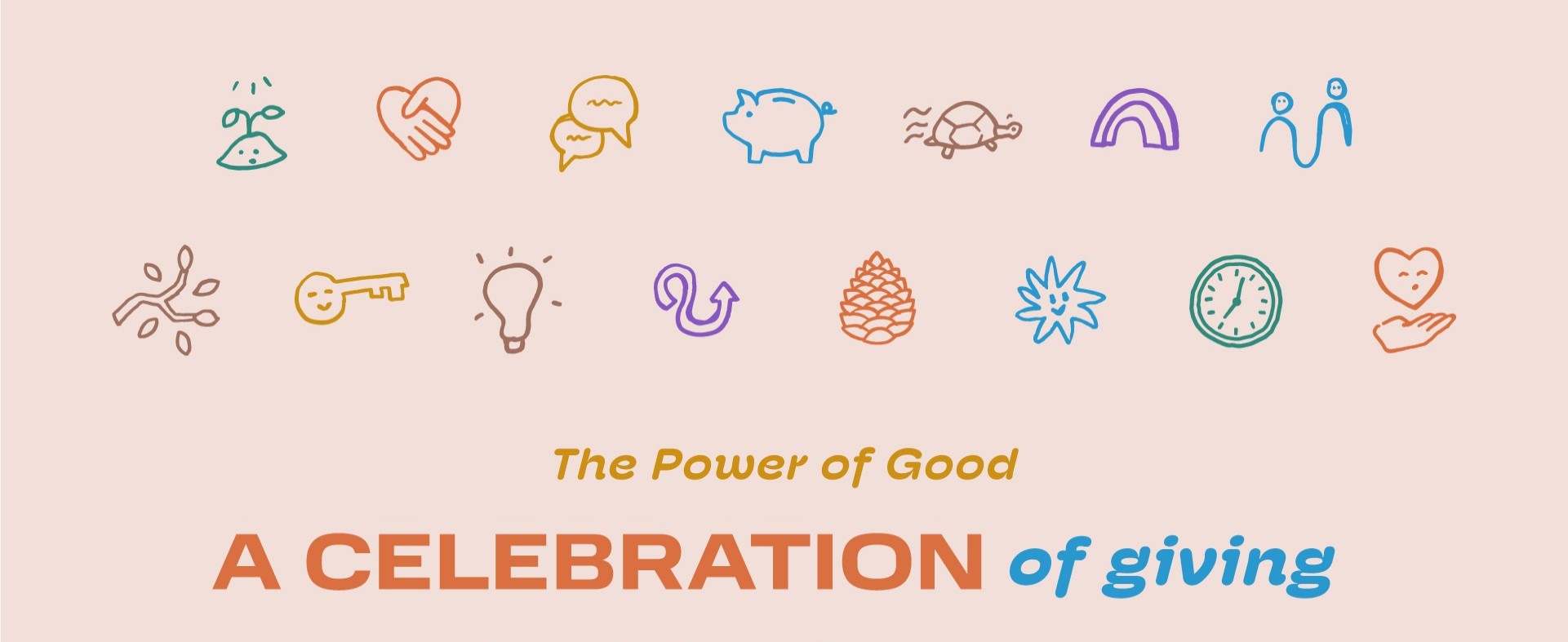 Cambia Health Solutions is committed to giving back to the communities where our employees live, work and play. This includes helping our Cambia colleagues make a positive impact through charitable giving and employee gift matching as well as encouraging volunteerism all year long.
Celebration of giving
Many people are looking for extra ways to give back as the year comes to a close. Cambia supports this charitable season with our annual Celebration of Giving, which kicked off on Nov. 29 for Giving Tuesday. This week-long giving campaign encourages employees to support causes close to their hearts and increase their giving impact through our corporate foundation's programs.
Throughout the calendar year, Cambia employee donations to eligible 501(c)(3) nonprofits will be matched by Cambia Health Foundation by 50%. In addition, in 2022 the Foundation introduced the Dollars for Doers program, which provides funds to Cambia employees based on their tracked volunteer hours to donate to a nonprofit of their choice. 
This year's Celebration of Giving includes a special opportunity to commemorate Cambia Health Foundation's 15th anniversary. Employees are invited to donate $15 to a nonprofit on Giving Tuesday and have their donation matched 100% instead of the year-round 50%. Cambia Health Foundation will match up to $15 per employee until $50,000 is reached, or until midnight, whichever comes first.
$15 makes an impact
Fifteen dollars can go a long way when people are in need. For example, $15 means:
Employee giving results
During this year's Celebration of Giving week, our Cambia colleagues truly demonstrated the power of good. From November 29 to December 6, 1,682 employees donated more than $188,000 to 1,560 different causes. Colleagues donated more than $90,000 to 685 nonprofits on Giving Tuesday alone, including a 100 percent company match for $15 contributions.
This accomplishment is just one example of how our employees contribute to the causes they care about throughout the year. Cambia staff members have tracked 9,967 volunteer hours and distributed $45,500 through the Dollars for Doers program so far in 2022. Through the Dollars for Doers program, our corporate foundation distributes funds to employees to direct to causes of their choice when they report their volunteer hours to our corporate social responsibility team. In addition to these individual donations, our Employee Resource Groups distributed $56,000 in community support funds to nonprofits within our four-state footprint that align with their mission.
The power of good
Since Cambia Health Foundation was founded in 2007, Cambia employees have generated more than $33 million in charitable contributions through donation match programs and over 100,000 volunteer hours. The Foundation has adapted its giving programs over the years to ensure that employees have a variety of ways to support the causes they care about. Together Cambia's employees and the Foundation harness the power of good to make a positive impact on the communities where we live, work and play.