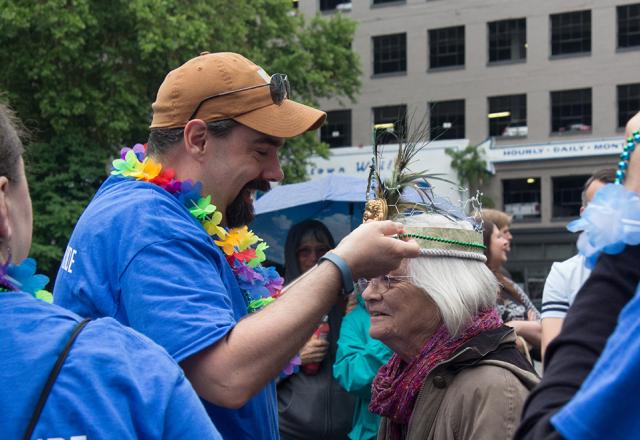 By Steven Lesky, PRIDE Employee Resource Group
This week, the Human Rights Campaign (HRC) announced results from its 2016 Corporate Equality Index.  This national survey scores organizations on their commitment to workplace equality for the lesbian, gay, bisexual and transgender (LGBT) community.  It is an annual measure of how businesses in the United States treat their LGBT employees, consumers and investors, and we're proud to share the news that Cambia earned a score of 90 out of 100 points.

Cambia's participation in the survey was spearheaded by the PRIDE Employee Resource Group (ERG), in close partnership with our Human Resources team. Professionals Respecting Individuality Diversity & Equity (PRIDE) ERG is dedicated to helping Cambia create a culture of innovation through diversity and inclusion.  We are joined in this effort by African American, Military and Women's Employee Resource Groups.  Together, these groups are just one example of how Cambia Health Solutions is making sure our customers experience a health care system that is responsive to their unique needs. 
By participating in the survey, Cambia is able to show the steps already taken to create a diverse and inclusive business.  More importantly, it shows us where we can concentrate our efforts to improve.  Our score of 90 is an exceptionally high score for first-time survey participants; however, it is not the end of our story, it is just the beginning. 
The true commitment to diversity and inclusion has its foundation in policies and its proof in actions.  Together, they create a culture where employees are well prepared to make sure increasingly diverse consumers are well served.  Actions are based on a solid understanding of the social, cultural and historical context of diversity in our organization and communities we serve.  This score tells us we are on the right track in making sure our culture is one of inclusion and acceptance for all our employees and consumers.    
Learn more about the 2016 Corporate Equality Index on the Human Rights Campaign website.