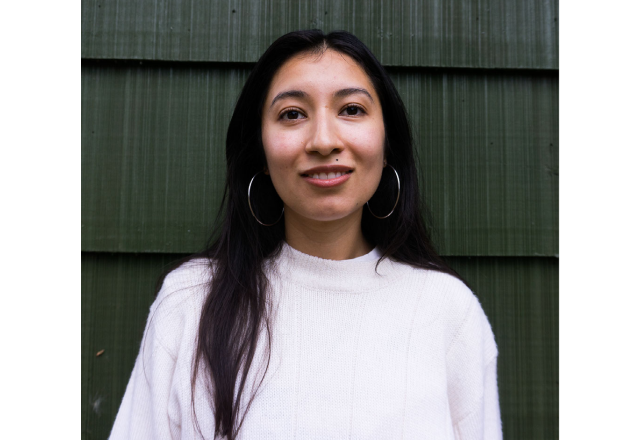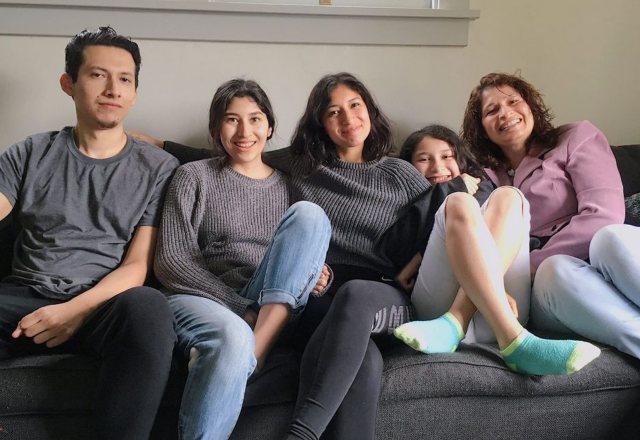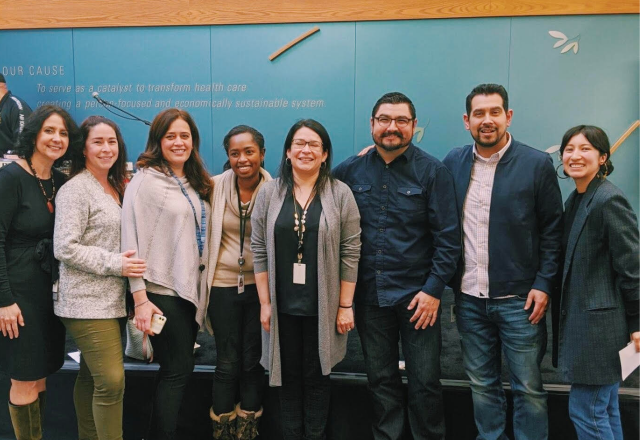 This post is part of a series that highlights Cambia's unique Board Placement program, which works to match company employees with nonprofit organizations looking to grow their board of directors. A key part of the company's Corporate Social Responsibility approach to giving, the program has become one of the most impactful ways Cambia strengthens local communities and supports employees in their own volunteerism. Through the board placement program Cambia supports employees to serve the greater good.
Adelante Mujeres provides holistic education and empowerment opportunities to low income Latina women and their families to ensure full participation and active leadership in the community. For Monica Solano-Molina, Strategic Marketing Analyst and Adelante Mujeres board member, supporting this organization was a way to give back directly to her community and support initiatives she believes in.
Why did you get involved with Adelante Mujeres?
I got involved with Adelante Mujeres because I was very impressed with their holistic approach to the economic empowerment of low-income Latinas and their families. Specifically, I found their Beyond Trauma program  to be incredibly unique in its approach. By addressing the real emotional traumas that these communities carry, Adelante Mujeres is enabling necessary healing and making space for restorative justice.
I personally witnessed the powerful effect of this program when I watched my mom go through it.  It demonstrated to me that addressing the root cause of emotional pains and obtaining strategies for managing this pain, was pivotal in creating a foundation for moving forward, rising up, and thriving – the definition of "Adelante."
What do you do as a board member?
I support the Development & Marketing Committee to meet operational goals, support fundraising, and marketing strategy. I'm new to the board, but in the short while I've been a part of this group, I have been continuously inspired and I am beyond thrilled to be learning and working beside so many great leaders.
Have you seen the impact that the organization's work is having on the community?
I really can't overstate how grateful I am to Adelante Mujeres for the depth and breadth of the work they do to address so many needs in my community. The organization really listens to the needs of people and has built programs that are intentionally designed to address those . From the Adult Education Program, which provides low-income Latina women with the opportunity to complete their secondary education, to the Nourish the Community program, which seeks to improve poor health outcomes within the low-income Latino community, Adelante Mujeres is improving the lives of thousands of children and families through education, access to nutritious foods, and community health advocacy.
Have there been any projects at Adelante Mujeres that you've felt especially proud of?
I am supremely proud of all the Adelante Mujeres programs, but one that stands out to me is the Empresas Small Business Development Program. This small business program teaches and supports Latina entrepreneurs launch successful and sustainable small businesses through training, networking experience, technical assistance, and access to capital.
I love this because I think it takes so much courage, self-confidence, and leadership to run your own business and I want to see more women who look like me running their own businesses. I admire these women and I think it's the ultimate show of faith and love to support their goals. This program is telling women: I believe in you and I'm here for this.
What does it mean to have Cambia's support of Hispanic and Latinx communities both inside the company and in your neighborhood?
Our Latino employee resource group, HOLA, has been instrumental in helping me feel like I have a community within Cambia and I think it helps provide a similar sense of belonging for many Latinos here. I am extremely grateful to our membership for creating space for people to be themselves and feel seen.