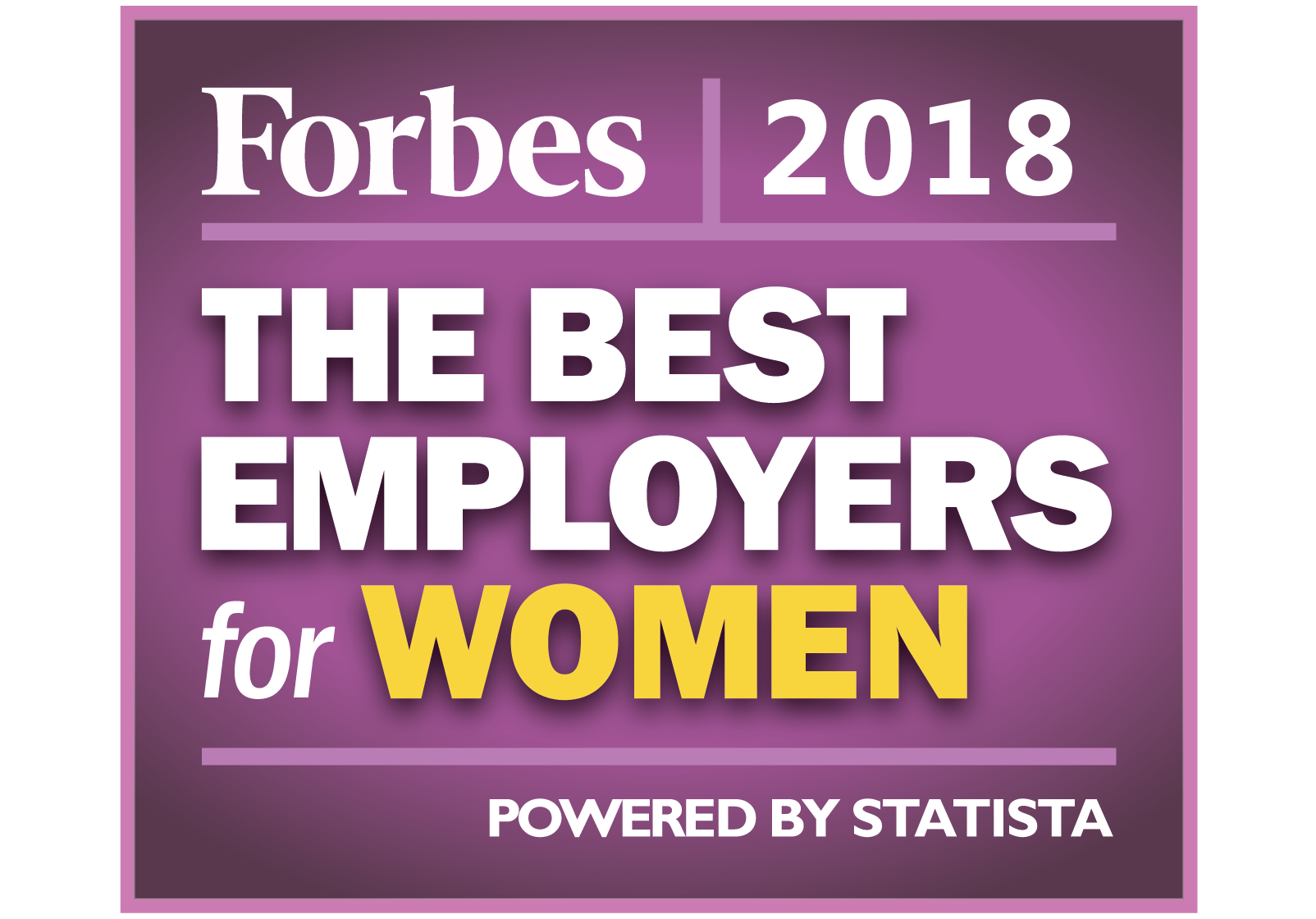 Cambia Health Solutions was named among America's "Best Employers for Women" by Forbes, which ranked 300 companies based on a national survey of 40,000 people.
Cambia came in at No. 45 in the ranking, which considered, among other things, survey responses about workplace conditions, diversity and whether employees would recommend their employer, as well as companies with the most gender-diverse boards and executive ranks.
Supporting and empowering women is part of the culture of Cambia, which includes a Women's Employee Leadership Lab of 400 women employees. Seventy percent of Cambia employees are women.
Excited to welcome @NancyLopezGolf @PortlandClassic for inspiring discussion w/Cambia's women employee resource group #WeAreCambia pic.twitter.com/wpyUELgUfq

— Cambia Health (@Cambia) August 29, 2017
One top leader, Janet Campbell, Chief of Staff for Cambia's CEO, was named by the Portland Business Journal as a "Woman of Influence" for her work promoting diversity and inclusion.
"Seeing women, people of color and people of all backgrounds in management positions is motivating," said Danielle Susi, Cambia employee, who started as an intern and is now a Sourcing Analyst.
The Forbes ranking is the second recent acknowledgment of Cambia's leadership in promoting the work of women in the workplace. Cambia was also named among this year's top 150 worldwide honorees for the "Top 1,000 Companies Worldwide for Millennial Women Award" by Mogul, a global tech-based career recruitment platform. Mogul's list cited companies with a strong culture of diversity and inclusion, plus leadership, mentorship and advancement opportunities for millennial women. A culture of work-life balance was also important.
Cambia has been a leader in promoting women's work in technology, through sponsorships in events such as "Advancing the Careers of Technical Women in Portland Conference" and the PDX Women in Tech (PDXWIT) "Summer Soiree" that highlight opportunities for not only women beginning their careers in technology fields but also those seeking continued professional growth.
To learn more about Cambia's recent rankings, check out Forbes feature for "Best Employers For Women" and Mogul's announcement, "Top 1000 Companies Worldwide for Millennial Women in 2018."