The Future is Female: Cambia's Strong Leadership Ranked in Mogul's Top 1000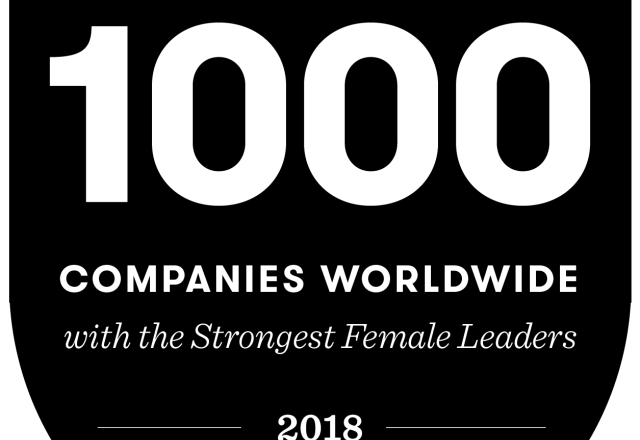 Forbes and Mogul agree--Cambia is an outstanding workplace for women.
Curating a corporate culture and environment that encourages women to lean in and hone their leadership skills is critical to the success of any company in today's world.
Cambia Health Solutions has been recognized by Mogul as one of the Top 1000 Companies with the Strongest Female Leaders in 2019, reflecting our ongoing efforts to bring gender parity to the workplace. Mogul recognized honorees for their impressive efforts to encourage female millennials by creating workplaces that offer paid leave, flexible schedules, mentoring programs, and implementing strong sexual assault policies.
Top of our Class
Within the 1000 honorees Cambia is humbled to be featured alongside Mogul's top 150 companies paving the way for the next generation's female workforce, one of just 11 health care companies distinguished. Other landmark Northwest companies comprising this tier include Oregon's Intel, Nike and Portland General Electric, and Washington state's tech heavyweights Amazon, Microsoft, Expedia and T-Mobile.
Leading by Doing
Cambia's range of female executives speaks to a corporate culture supportive of diverse perspectives. Programs like Cambia's Women Employee Leadership Lab (WELL) empower employees with leadership skills and ultimately aim to increase the percentage of female executives. Investment in events like Cambia's Women in Tech Panel: Value of Equity in Serving Consumers demonstrate our commitment to increasing women working in technology and other male-dominated sectors.
Peggy Maguire is a female paragon of leadership, where she has directed a number of executive boards as Cambia's SVP of Corporate Social Responsibility and Palliative Care Solutions and as Cambia Health Foundation's president. Currently, she is executive vice chair of Doernbecher Children's Hospital's board of trustees, and past national board chair for Friends of the Children and previous board chair at Start Making a Reader Today (SMART). In 2018, she delivered moving talks on the tailoring empathetic palliative care at the national End Well conference, and how to navigate female leadership at Portland Monthly's Woman Up! Seminar.
To learn more about the honorees and Mogul's criteria for distinction, please visit their Top 1000 Companies with the Strongest Female Leaders in 2019 award announcement.