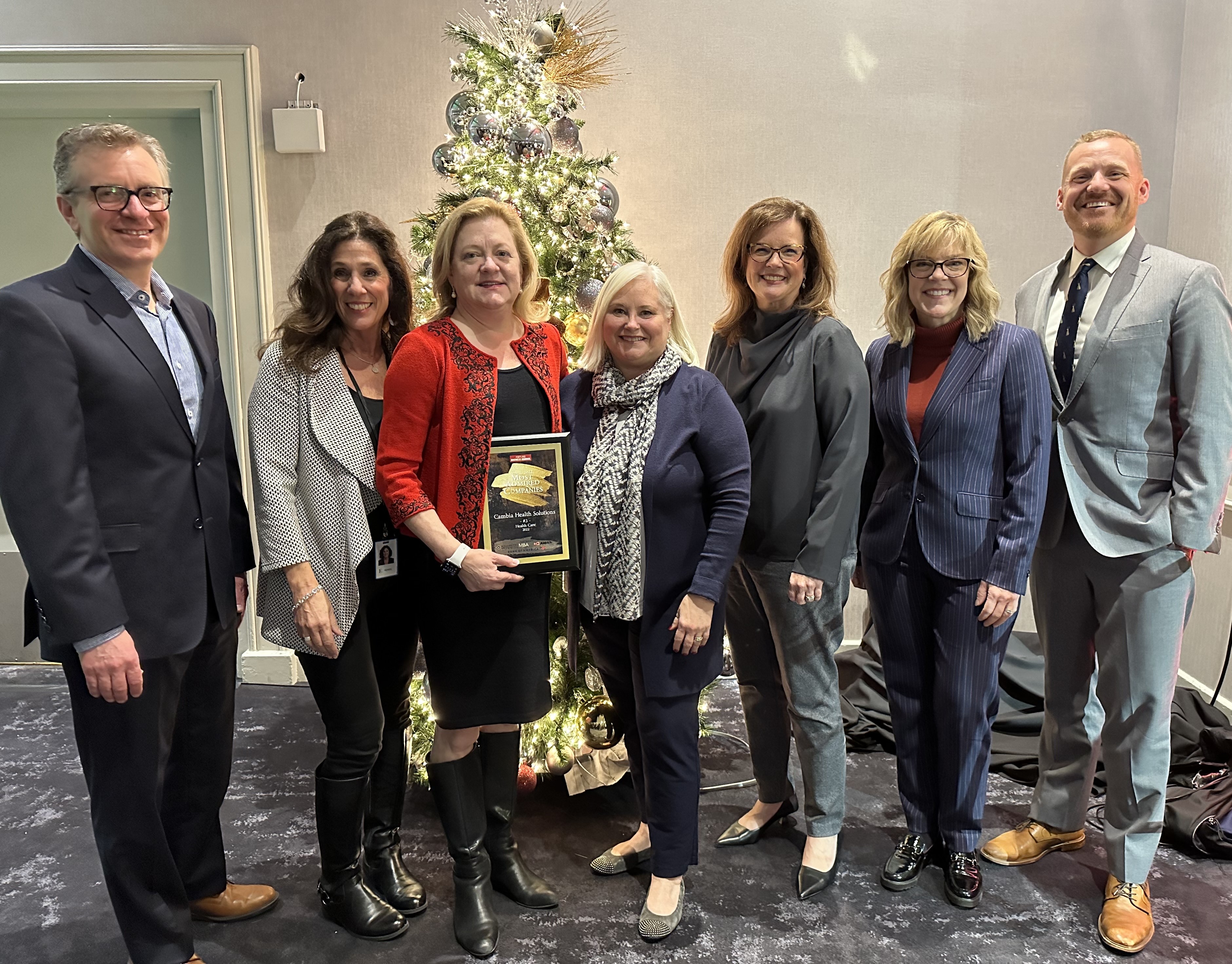 From left to right: Vince Porter, Renee Balsiger, Lisa Murphy, Peggy Maguire, Susan Gage, Tracy Wiese and Andrew Over represented Cambia at the 2022 Oregon's Most Admired Companies event.
Cambia Health Solutions placed third in the health care category at this year's 2022 Oregon's Most Admired Companies event hosted by the Portland Business Journal (PBJ). Cambia moved up from placing ninth in 2021. It is an honor to be recognized alongside other local organizations in our industry—we're in good company.
Every year, the PBJ surveys regional CEOs and top-level executives to learn which companies and nonprofit organizations they admire most. This year 4,000 local leaders were asked about a variety of sectors including health care, financial services, technology and nonprofits. The results of this survey are Oregon's Most Admired Companies rankings.
"Our objective with this program is to recognize some of the region's top businesses and the many benefits they and their employees deliver to the state," PBJ Editor-in-Chief Suzanne Stevens wrote in PBJ's Oregon's Most Admired Companies edition.
Among the many organizations honored this year were Oregon Health & Science University (No. 1 in health care), Columbia Sportswear (No. 1 in makers and manufacturers), Friends of the Children (No. 1 in the nonprofit category) and Boly:Welch (No. 1 in the newly added recruiting and consulting category).
To see all the admired businesses and nonprofits that make our state great, visit the full list on the Portland Business Journal's website.