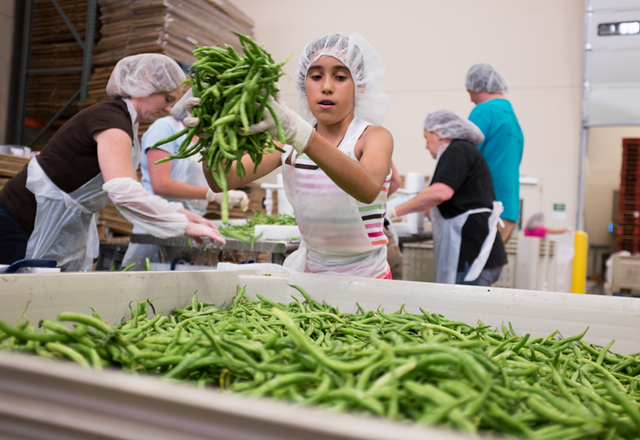 As COVID-19, also known as coronavirus, continues to spread, so does its impact on the health of our communities. Barriers to food access have increased significantly as a result of the virus, as this public health crisis continues to leave millions of children, families and elderly adults at risk.
Last season on HealthChangers, we highlighted The Oregon Food Bank with our podcast Healthy Food, Healthy Communities. Forty-five million people in the United States live with food insecurity. That is one in every eight households, an especially sobering statistic during the COVID-19 pandemic. More than 860,000 people rely on the Oregon Food Bank Network each year, and tens of thousands of additional families are expected to turn to their local food pantries, many for the first time, as a result of COVID-19.
We want to take a look back at this conversation with Susannah Morgan, CEO of the Oregon Food Bank on how the foodbank is addressing our communities' need for nutritious food today, while also creating a long-term solution to hunger
The Oregon Food Bank intends to maximize the expertise and collective resources of the OFB Network to strategically meet the evolving needs of our community through this crisis. The Oregon Food Bank is engaging in the following actions to help our communities emerge stronger: 
Shifting food sourcing and distribution to keep as much nutritious food flowing as possible statewide as they encounter an estimated 20-30% increase in clients needing food assistance
Adjusting staffing and volunteer allocations to better support local food assistance sites while adhering to social distancing best practices
Working with federal, state and local officials to remove barriers to food access and reach people facing hunger
Many companies are also finding ways to help people affected by the coronavirus, from free meals, storage for college students, to senior hours at grocery stores.
Learn more about the Oregon Food Bank's COVID-19 response efforts and how you can get involved.