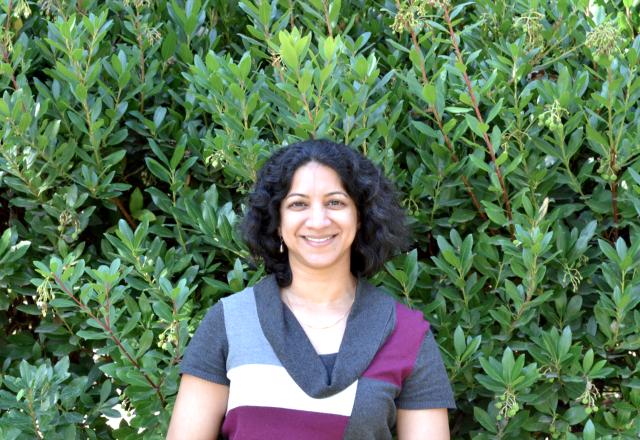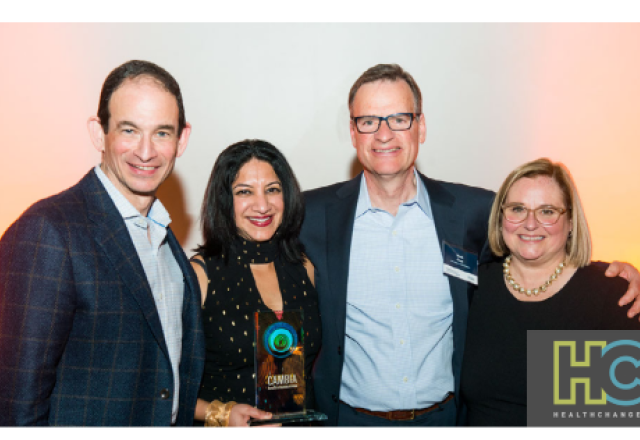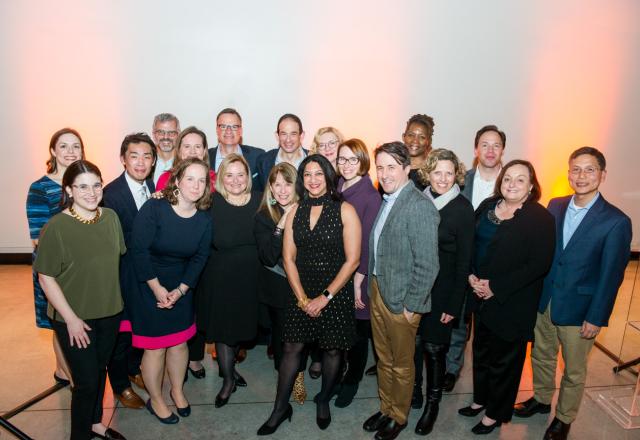 This HealthChangers episode is part of a special mini-series highlighting our nation's caregivers in partnership with Archangels, a national movement recognizing and honoring caregivers. Listen to Part I and  Part II of our HealthChangers series.
Until recently there were 44 million caregivers in the United States. Now in the midst of a global pandemic, we are all caregivers. Caregivers include medical teams, grocery workers, truck drivers, and others working to find balance, trying to perform at work while all at the same time, not jeopardizing the care provided to their loved ones. For this special episode of HealthChangers we hear a personal story from Dr. Ranak Trivedi from Stanford and a Sojourns Scholar, and Peggy Maguire from the Cambia Health Foundation.
Leslie Constans (LC): This episode is part of a special series of mini episodes highlighting our nation's caregivers in partnership with Archangels, a national movement recognizing and honoring caregivers. Until recently, there were 44 million caregivers in the United States. Now, during a global pandemic, we are all caregivers. Caregivers include medical teams, grocery workers, truck drivers, and others, working to find balance, trying to perform at work while all at the same time not jeopardizing the care provided to their loved ones. For this special episode of HealthChangers, we hear a personal story from Dr. Ranak Trivedi from Stanford and a Sojourns Scholar, and Peggy Maguire from the Cambia Health Foundation.
Peggy Maguire (PM): Thank you, Leslie. This is Peggy and I'm delighted to be here today to interview just a phenomenal human being and a Sojourns Scholar. Tell us about your project.
Personal Experience Shapes Research 
Ranak Trivedi (RT): Thank you, Peggy and Leslie, for inviting me so I can share my project and my experiences. I was born in the US but grew up in India. All my life, I have straddled both the cultures of being South Asian, specifically from India, continuing to live in the United States. My interest in caregiving, specifically, was a convergence of my clinical experience, my research experience and my personal experience. I was already focused on the mental health aspects of chronic and serious health conditions like heart failure, and clinically, I was treating people in inpatient settings. Noticing how families were so integral to the process of care, but also noticing that we were not really checking in with them or giving them the resources that they might need to navigate both the inpatient stay as well as the discharge process.
This got me thinking as to my next research dimension, as I finished my PhD, to think maybe I need to focus on families. Then, I just happened to be home visiting my parents. My dad has chronic heart disease issues and my mom was dealing with breast cancer. I noticed how they were both helping each other remember their medications and make sure their treatments. I had this a-ha moment of realizing that we tend to focus very exclusively on patients, but patients are working within their family systems, their social systems and navigate all kinds of different self-care activities. Whether it's taking care of their medications or following diet recommendations or exercise. This got me thinking, over the last some years, on caregiving. Specific to the Sojourns project, I get to focus on South Asian women with breast cancer and their caregivers or their framily, as I like to call them, friends and family.
As I noted, my mom has metastatic breast cancer and has been managing cancer for over 18 years. We, as a family, have always stepped in and I now get to do a project that focuses on people like us, people like me. In psychology, we often say research is me-search, and this is a perfect example. What my project is going to be, is we are going to talk with South Asian women with breast cancer at Stanford and their framily and understand what their unmet needs are, both emotional as well as home and community-based services. Then we will use that to develop some intervention that can help bridge that gap.
PM: That's great. I think the observation I had in listening to you is that I think the most powerful and inspired work is work that comes from the heart and comes from a true place of inquiry and wanting to improve the care and quality of life of the people that you love, then also to extend that learning to systemic change. Thank you for your passion and for applying a professional lens to your personal experience.
I also love what you said about our system traditionally has focused only on the patient and we're learning that patients do work within family systems, and that caring for the family system is integrally important to the patient, but also to the caregivers. I'm just delighted that you're doing this research and I think that it will have a great impact on the way people and families experience care in the future. I want to shift a little bit to the recent days. As a country and around the world, we're dealing with this pandemic that's unprecedented in terms of the level of suffering that we're seeing in the US. I wanted to ask you, considering COVID, what challenges have you seen for caregivers over the last five to six months?
"I think caregivers sound more like essential workers than visitors."
Surveys Show the Realities of Caregiving During COVID-19
RT: Yeah. This has been a really trying time for caregivers. A report just came out from National Alliance of Caregiving and AARP that predate the pandemic, reports that 53 million adults are caregivers in the United States. That number has certainly gone up since the pandemic, there's no question. We don't have numbers, but there was no question that people who were not caregivers before, are now thrusted into caregiver roles. Caregivers who were already providing care are now potentially adding multiple caring roles because kids are now home or they're taking on more health care responsibilities for a wider network of people, even as they're balancing their own personal needs and professional needs and jobs and so forth. One of the few of the key things that have been topmost on caregivers and policy makers minds, is these issues around visiting within nursing homes, health care settings or accompanying patients to the hospitals for even different visits.
For example, when people are typically not currently allowed to accompany a patient to their visits, if they're in person, because of shelter in place, unfortunately the question that often gets asked is, "Are you a visitor?" Then people say "Yes," and they're excluded. The problem is caregivers are a lot more than just visitors. They are essential to the health care process, they're advocates for the patients, they're often translators and interpreters of the information for people who have different language barriers. They play a myriad of roles that are currently not being played by anybody in this context.
The other issue is as we're moving more virtual care, it's not clear how frequently caregivers are getting involved in the virtual visits. On the one hand, you can imagine that there's a greater opportunity for caregiver involvement because the patient is home and often on video and the caregiver can drop in. However, it's possible that clinicians are more nervous about the HIPAA violations in doing so. Then caregivers may feel more excluded, especially if it's a telephone call. These are some of the challenges that I think that the pandemic has caused broadly, as well as it's specific in the health care setting. This does not even touch on things like childcare responsibilities that often caregivers have also that are not health-related, but just other vulnerable people they're caring for.
PM: That's an interesting perspective. I think caregivers sound more like essential workers than visitors, if you think about it in those terms.
RT: In fact, in the UK, early on during the pandemic, caregiving groups effectively lobbied to be call essential workers so that they could get COVID testing done as frequently and as quickly as the essential health care workers. There are countries that have declared caregivers as essential workers in that very sense, and therefore give access to resources that essential health care workers also have.
PM: Very interesting, and potentially a path forward for us on the policy perspective here. Let me switch gears a little bit and ask you about the caregiver survey that you and your team did at Stanford to gain a better understanding of the experiences of caregivers during the pandemic and what their responses revealed. What are some of your early observations?
RT: This is actually an ongoing survey. As the pandemic continues, we are keeping the survey live. It's an anonymous survey that's available through social media. Therefore, anybody across the world can participate. The impetus is that we could speculate that caregivers' lives are very different than they were from the pre-pandemic era, but we don't know how different. So, we thought we would field a survey that is certainly not going to be representative because it's anonymous and we're not targeting specific groups of people, but really to just get more of a flavor of what it might be like to be a caregiver during this time, that's all we wanted to capture. We fielded the survey early on, late March or early April, and we have about 300 responses. Like I said, we're still collecting responses.
We have just started looking at some of the data. Some of our interesting findings that we're starting to see are not surprisingly, people sharing that they are taking on more caregiver responsibilities and that those caregiver responsibilities are often for other adults. It's not just additional childcare responsibilities, but other adults in their network who also require health care-related caregiving. The other things that people are reporting are that they're very anxious to leave the house, not just because they're afraid they will get COVID, but that they're afraid that their care recipient will get COVID. They're taking a lot of additional precautions, like using PPE or disaffecting surfaces a lot more than they used to. Some of the uplifts that we also wanted to capture, there's this real tendency of talking about caregiving in negative, burdensome terms. Obviously, we know that there are uplifts to caregiving and we wanted to capture that.
People are reporting, that in some cases, caregiving has improved because nobody's going anywhere – the person is at home and they're home, so they can care for the care recipient much more easily. Pressure from juggling commutes and things like that are lessened, along with the caregiving responsibilities. People are not reporting high levels of social isolation, which was a surprise to us, but people are reporting higher anxiety overall, higher depressive symptoms. When I say higher, I don't mean compared to how they used to be, but just higher on the scale that we use to measure it. Generally, people are really feeling like their lives are quite different since the pandemic started. What will be interesting for us to look at, as the responses continue to roll in, is to see if different waves of COVID affected their responses. We're trying to link it with different state's levels of shelter-in-place shutdowns to see if that has an influence in how people are reporting their wellbeing as well, because we know different states enacted these shutdowns at different paces and different times.
PM: Right and wearing masks. I think here in Oregon, we talk about three things, three W's if you will: watching your distance, washing your hands and then wearing a mask.
RT: Yep.
Shedding a Light on Inequities
PM: Those are three things we can all do to keep each other safe. But, yeah, the thought that caregivers are concerned about passing COVID to the one they're caring for is probably, a real source of anxiety. I do love that you identified some uplifts for caregiving as well, in terms of less stress if you're not commuting and spending more time in the home. What are some of the systemic inequities and barriers that caregivers face?
RT: This is a topic that is so dear to my heart. There are health care systems, that are very from a Eurocentric view, where you have a nuclear family, often it's a heteronormative family we have in mind, and it's designed to think that patients are going to take care of themselves. However, we know that's not true for anybody. But what we get into is with the systemic issues is cultural perceptions of what caregiving looks like. For instance, we talked about the uplifts and the negatives, and there's been good work showing that African-American caregivers actually don't experience distress to the same extent as white caregivers of dementia patients, so it's not necessary that being a caregiver is associated with negative outcomes.
Different cultures take caregiving differently. So, we, in the health care system, assume that if you will have a partner with you, that that person is the next of kin and the default caregiver. I can say from my experience of watching my mother's care get distributed, and other people in the South Asian culture is that it's often other women within the network who step up. Somebody drops off meals, somebody else comes and gives company, somebody else helps with the childcare, as the woman with breast cancer is recovering from whatever procedure or treatment she has. These factors are really important in the health outcomes but are not coded at all in the way we deliver care because it's very patient-focused. We also assume that all the decisions are made by the patients. I can tell you in a lot of cultures, including my own, especially among more orthodox families, it's the patriarch who makes a decision. The patriarch might be the woman's father-in-law, it may not even be the husband. There's a lot of ways care gets distributed that does not get captured.
If I can share a story of how ill-designed our health care systems are for this, years ago, my dad had to get emergency bypass surgery. It just so happened, coincidentally, that one of his closest friends was getting surgery for another disease in the same hospital at the same time. They've been friends for now 50 or 60 years, and at that time, about 40 years. They have the same friend circle. I was doing my PhD and I flew in, but they were all in Chicago. I entered the waiting room. My dad and his friend were both in surgery and the waiting room was full of our families and our friends. It was like a party in there because there was so many people, somebody had tea, somebody at snacks. We had taken over the entire waiting room.
So, of course, other patients visiting families, unfortunately did not get enough space, but it really helped my mom and the friend's wife gets through several hours of uncertainty of knowing what's going to happen. How do we encode that kind of strong social network, which we know is so critical? How do we include that in our building design, in our health care delivery, in our clinical contact? These are the barriers that people of different cultures experience.
PM: Thank you for sharing that story. I love that story. And I love the frame of the distribution of caregiving duties across a network of community members. And I think that really does challenge us to think about caregiving in a different way. We do tend to think in that the stereotypical view is a caregiving is a white, middle-aged woman caring for a parent or perhaps a spouse. As you started to tell that story, I was thinking about, at the beginning, you told about both of your parents had health issues. I was thinking, "how do they care for each other?" Then you expanded that even more to how do they care for each other within a community of distributed duties and resources. I think continuing to challenge ourselves and our biases, I'll say, to think about what is really necessary to improve the care of the patient and the quality of life of the traditional caregiver. Thank you for sharing that story.
RT: And another dimension to that, if I may add to that too, is like you said, we often think of intergenerational care or partner care. For example, if we look at caregiving how it occurs in the LGBTQ+ community, there's a lot of peer care because the intergenerational aspect is quite little. A lot of times they don't have strong ties with their families of origin and a lot of times they don't have children of their own. They often wind up providing care to friends they might have, and they may not have partners. That's a different cultural dimension that is really important for us to be thinking about when you think of caregiving. Knowing and being really thoughtful about who the caregivers are and what roles they play would be a really great step forward for how we deliver health care in this country.
"This is a topic that is so dear to my heart. There are health care systems, that are very from a Eurocentric view, where you have a nuclear family, often it's a heteronormative family we have in mind, and it's designed to think that patients are going to take care of themselves. However, we know that's not true for anybody." 
Moving Forward to Improve Caregiving
PM: Thank you. You can't see me, but I'm sitting in my chair and I'm nodding so hard that I'm almost rocking. So that's where I love the word that you taught me of framily, right? That it's the family that you create and the network of people that love and support you and support each other. As we often say, love is love and a framily is how you define it. We need to recognize that within our health care system to achieve the best patient outcomes. What about the current revenue model? How does the way that we pay for care impact the patient and caregiver experience?
RT: Yeah. This is such a great question and something that does not get enough attention. The challenge is that there are a lot of clinicians who want to engage the framily, the family, the caregivers, the friends, but there's not any good reimbursement models right now. So, in fee-for-service systems like we have in the United States, what happens is that the clinicians have to prioritize doing a clinical contact or something that continues to maintain the revenue stream to the detriment of engaging in family conversations or other things that are either do not produce revenue or produce revenue at a lower rate. An important policy shift that we need to consider as we think of changing the health care delivery is creating codes that would allow clinicians to bill for caregiving contact. Because that then incentivizes the clinicians to engage and puts it well within their scope of practice. Then they don't feel that they are going beyond their scope of practice to engage with family members when they can bill for that.
PM: That's great. It's funny because we've been talking about moving to more value-based models to improve the patient experience and outcomes, and we've been steadily doing that with our health plan business, but I hadn't specifically tied these more innovative value-based models to improving the caregiver experience. That helps me to think about it in a new way. Thank you.
RT: Oh, good.
PM: I feel like I could talk to you all day, but our time is running short here. I think one of the takeaways you've, said so many really interesting and important things here, but one of the things I'll take away from this is that we need to recognize that patients are working within framily systems and there are unique cultural differences and norms that need to be acknowledged and incorporated into the care delivery model as a way of reducing, if you will, any injustice in the delivery of health care.
RT: Absolutely.
PM: Well, I really appreciate your time today. More importantly, I appreciate the work that you're doing and the research that is shedding a light on the issues that caregivers face in our health care system and in our society. Your work is really important and I hope that it continues to go well and that you will continue to share your wisdom with us and the world as we learn to better incorporate caregivers into the care experience. Thank you, Ranak.
RT: Thank you so much, Peggy.
LC: Before we wrap up this special episode on caregiving in a COVID-19 world, we asked Alex Drane, the co-founder of Archangels, a national movement to recognize and honor caregivers, to share a little reflection on what she heard.
Look.Love.Lift: A Reflection from Archangels' Alex Drane
Alex Drane (AD): Peggy and Ranak, I loved this. Peggy, you know I love every single one you do. I love being a part of this. Thank you. Archangels is so deeply honored. We're so grateful to be able to hear these stories and share these stories. Then Ranak, you're a Sojourns Scholar. One of things I love about Cambia is this program, this incredible unparalleled program they put together to find you gorgeous bright spots, ways to scale you and make sustainable insights, innovations and love that you're putting out to the world. It was my great pleasure listening to you both. Thank you. That was freaking awesome.
Just a couple of quick thoughts. One, I think we hear a lot about these newly practicing doctors who, as they get started, get the sense that they're missing something. You articulated so beautifully, what I wish the whole country would come to understand, which is one of the biggest missing ingredients in clinical practice, as defined today, is a recognition of broadening of the definition of who is doing the care to include that unpaid, informal often family caregiver. I love when you thought back on your own life after you had this a-ha moment and realized, seeing your own parents and the role that they played for each other. We often use the term, look, as part of look, love, lift. Wherever you are, look around you, there are caregivers everywhere, and they don't look necessarily like you would expect. And once you see them, you can't unsee them.
I think there are also some things that came out throughout the course of this podcast that we see all the time. There are aspects of care that are universally the same. Care, on some level, is care. We like to say at Archangels, all care counts. Often, folks don't consider what they're doing to be caregiving. It's just being a neighbor, being a friend. The image of that crowded waiting room will stay with me for a long time, that's so beautiful. In that case, the caregiver was a community and there is a communal aspect to caregiving. In many cases, being a caregiver is a shared job, and that can make it harder for individuals to self-identify, or even more importantly, for us as a community to see them in the role that they're doing.
There was a meeting that I was in once, where a CFO of a major company came to the meeting that was about caregiving, self-identifying in the beginning as not being a caregiver. She identified her sister as the caregiver in their family. She said, "Well, because my sister takes our mom to the doctor's appointments." Over the course of the meeting, she came to this broader definition in her own mind. She realized, "Oh my gosh, all the care counts." In fact, she spends 10 to 15 hours a week doing her mom's finances. She realized that's being a caregiver, too. There's a legal aspect, there's an administrative aspect, there's often who's administering the medication perspective, who's taking someone to the doctor perspective. Because the role is so intense, it often must be shared. Because this role is so intense, if someone's lucky enough to be able to share it, and because this role is so intense, often somebody must quit because you really can't do two jobs at once, right?
You physically can't. What I appreciate so much about where the world is going and specifically, extraordinary employers like a Cambia or health plan like a Cambia, and both of those roles are realizing that if we can give those caregivers that support, they don't have to quit. There is a genuine ROI, happy to run through the numbers with anyone. There is a genuine ROI, clear, measurable top and bottom line impact to being able to keep these essential workers, because caregivers are essential in their home. They're also essential in your workplace and in your health plans, because they are multitaskers. They know how to get this stuff done, right? They play all these roles, lawyers, translators, advocates, all of these, they are multitaskers extraordinaire. We love to say, hire a caregiver because they will be able to get stuff done for you.
The notion around this point about essential workers, I love that part of the podcast as well. It's one of the reasons why we use the term "archangel," because the term caregiver has a lot of confusion about you, paid caregiver, unpaid caregiver, it's often associated with a female role. We chose the name Archangels very intentionally, because an archangel is a warrior angel. You get this vision of this person who comes in and they have fierce, and the advocacy of this person that they love. They spread their wings big and broad and wide to make sure that this person is cared for, is protected, gets what they need, gets what they should. I love that aspect of don't presume you know who a caregiver is because you don't. Thank you, guys. This is beautiful and I'll look forward to being able to share this with people so that they can see both the specificity of this particular South Asian women with breast cancer with caregiving population, but also the universality of being a caregiver, because we are so much more alike than we are different.
LC: That wraps up this episode of HealthChangers. You can find more information on all of our episodes at cambiahealth.com. You can also follow us on Twitter @Cambia. For more information on Archangels, check out their website Archangels.me, or follow them on Twitter @ArchangelsMe. You can now find HealthChangers on all of your favorite platforms. Just search for HealthChangers on platforms like Apple Podcasts, Spotify, and iHeartRadio. Also, subscribe and leave a review. Thank you for listening.
Resources: