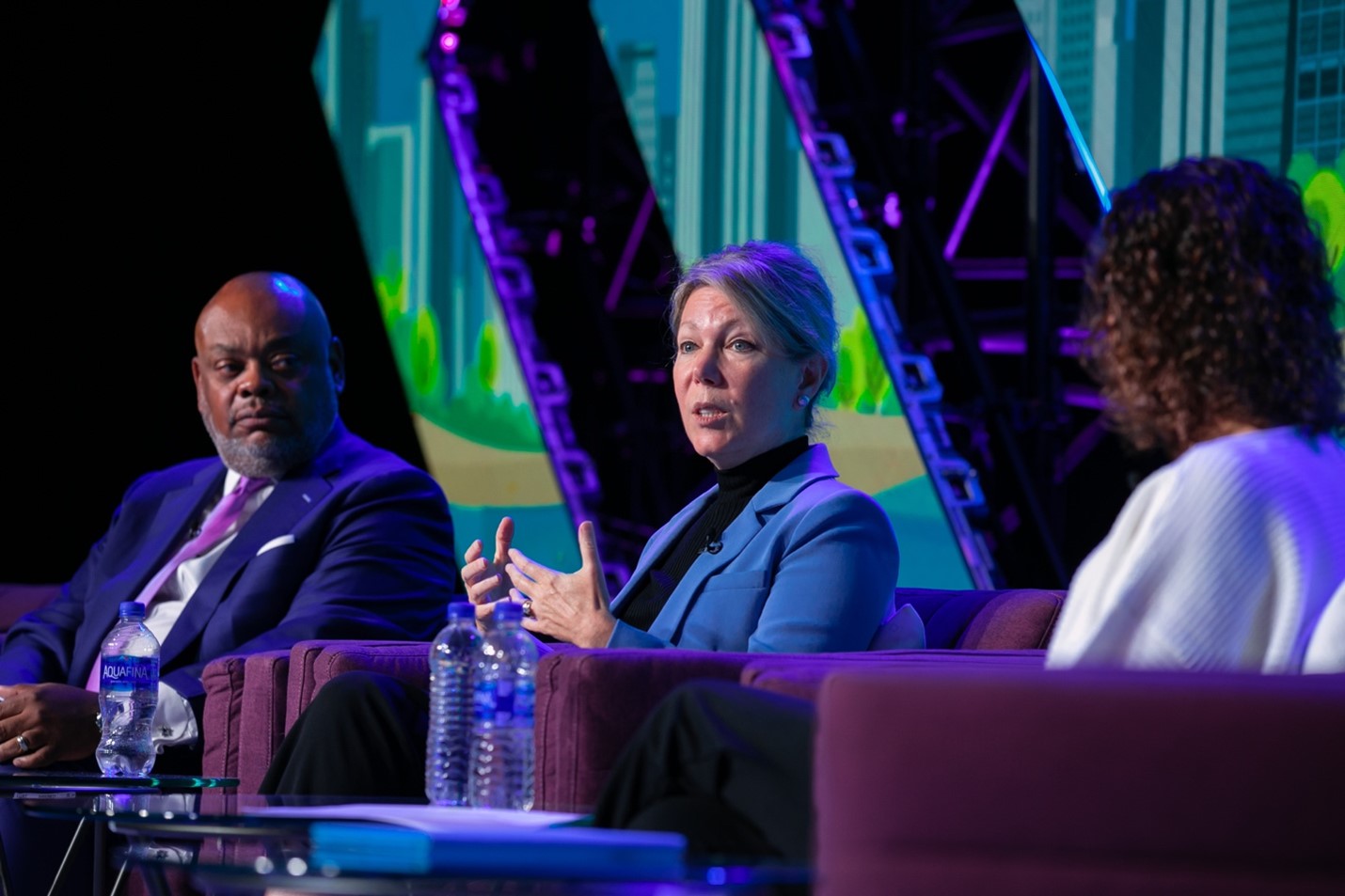 HLTH brings together senior leaders to solve health care's most pressing problems and realize the best opportunities to create a better future. At the 2021 conference, Dr. Marion Couch, Cambia's senior vice president of Health Care Services and chief medical officer, participated in a panel discussion on the evolution of reimbursement. "If there's one silver lining of the pandemic, it's that it's been a catalyst for innovation. The pandemic made care more flexible," emphasized Couch.
#Telehealth and virtual care, #behavioralhealth, #valuebased care and access to care - important topics raised during #HLTH2021 panel: Reimbursement Policies around Digital Health with @DrMarionCouch, Greg Deavens of @IBX and Carrie Nixon of @NixonGwiltLaw. pic.twitter.com/XaQ4R3tSLx

— Cambia Health (@Cambia) October 19, 2021
Couch was joined by Greg Deavens, president and CEO of Independence Blue Cross, for the discussion that was moderated by Carrie Nixon of Nixon Gwilt Law. The participants discussed how the pandemic ushered in a year of relaxed reimbursement regulations, resulting in a digital health boom.
Finding the perfect balance of managing cost, meeting patient needs and removing the red tape around payer and provider partnerships seems to be key to moving innovation along at a healthy pace. But what does the future of reimbursement policy hold with a new administration and a blossoming digital health ecosystem? Watch the full session below to learn more.