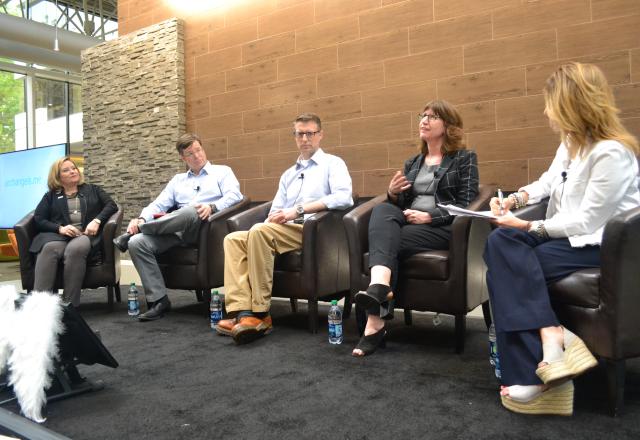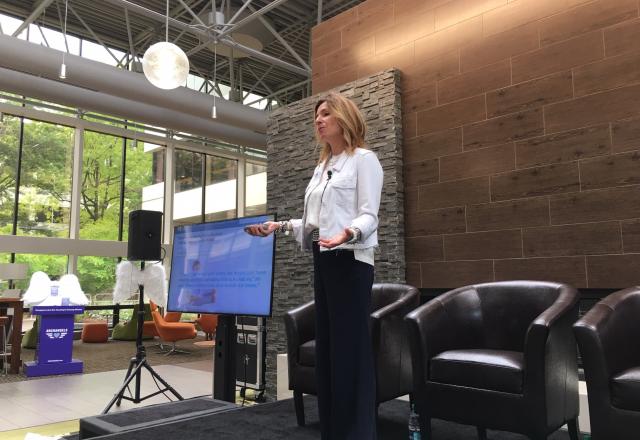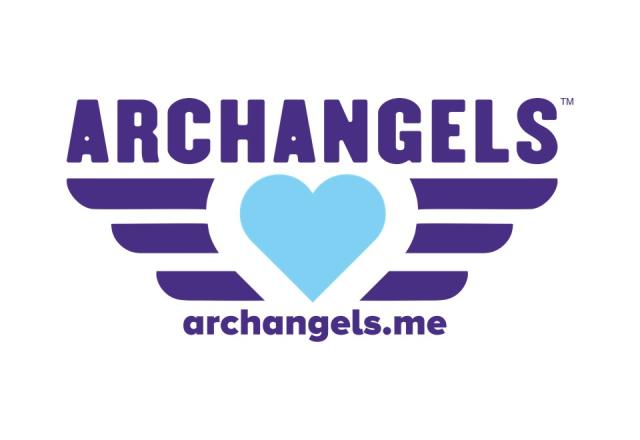 Each year, over 40 million Americans of every age, gender, race and socioeconomic background serve as unpaid caregivers for their loved ones. The value these caregivers provide is incredible, but they can also face huge challenges as they navigate the health care journey. Throughout the month of November, we'll be highlighting the caregiver journey in honor of National Caregivers Month.
Cambia has partnered with ARCHANGELS in starting a national conversation about how we can better identify, thank and support caregivers. ARCHANGELS is a national movement creating a revolutionary caregiving culture. Alexandra Drane is the co-founder of ARCHANGELS, along with Engage with Grace and Eliza Corporation (among other companies), all rooted in a core belief that the definition of health should include "life."
Alexandra recently visited Cambia and joined Peggy Maguire, Senior Vice President of Corporate Social Responsibility and Palliative Care Solutions, in a conversation with employees about what it's like to care for a loved one and what resources are out there.
Alexandra shared, "Our hope with ARCHANGELS is to help give an opportunity, to create a platform, a movement, that lets caregivers raise their hands…what we really want caregivers to feel is not alone."
Watch highlights from the event or listen to a conversation below between Alexandra and one of our employees who is a caregiver.