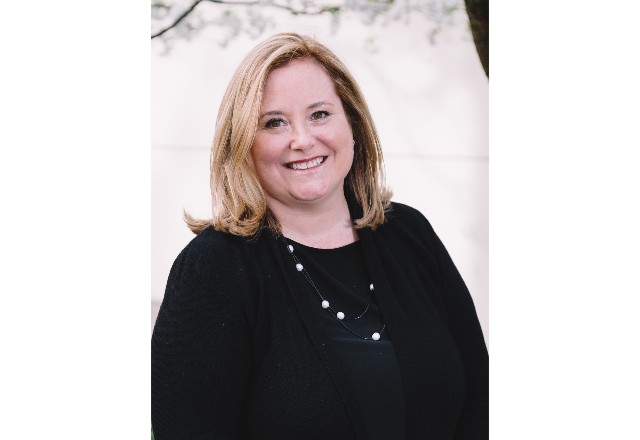 By Peggy Maguire, President, Cambia Health Foundation
Today marks National Healthcare Decisions Day – a day that exists to "inspire, educate and empower" people to engage in advance care planning.  A day that was founded in 2008 by a Virginia-based lawyer who wanted to provide clear and consistent information and tools to guide decision-making.  A day that takes on special significance this year as our nation grapples with the coronavirus pandemic.   
In prior years, I marked this day with conversations about how advance care planning helps providers align patient care to unique goals, values and preferences. I said, and I still believe, that every person matters, and every moment matters, and while none of knows how many moments we will get, we can make the most of them by letting people who matter to us know what matters to us. This is more salient now than ever because the conversation is no longer theoretical. 
This is not a dress rehearsal. 
This is a defining moment.  
And, how we respond to it will define us. 
One useful framework for me personally is to separate my response into three categories: (1) things I do not control, (2) things I do control and (3) things I can influence.  I cannot control who will get sick, when or how sick they will become, nor can I control the timing of when a vaccine will be developed or when a cure will be found.  But there are a lot of things I do control and can influence.  This framework gives me hope because it reframes the unknown from enemy to instigator of positive change.
I control my own behavior.  I can choose to stay home to prevent the spread of the coronavirus.  I can proactively recognize and thank essential workers who cannot stay home, and I can celebrate caregivers everywhere.  I can choose to put healthy foods into my body, to meditate and make time for movement, hopefully outside. I can also set aside time for advance care planning, making sure my wishes are known and my medical decision-maker is identified.  I can be prepared.  And, hopefully, I can influence you to do the same.
Here are a few simple things you can do to mark NHCDD during this uncertain time:
You Can Help Prevent the Spread of Coronavirus by Staying Home as Much as You are Able 
However, being physically distant doesn't mean you have to be emotionally distant. Now is the time to reach out to friends, family, neighbors and loved ones and maintain emotional connections. Talk to them about what matters. Talk to your neighbors about what they're doing to stay safe and healthy. Talk to your friends and family about how to support each other during these unprecedented times.
Practice Social Distancing but Stay Connected
Even though we need to be physically distant, you can still take actionable steps to help those around you. Ask yourself how you can help those around you. Does your elderly neighbor need medication picked up from the pharmacy? Does your immunocompromised neighbor need someone to walk their dog? Do your elderly parents need someone to drop off groceries? Thinking of those little things not only helps build a network of support but can also help start those important conversations about what matters to us. How are your loved ones coping? What matters to them? Who are their go-to people?
Pick Your Person and Have the Conversation 
By talking about what matters, we can prepare and find security in knowing there is a plan in case the unthinkable happens. Ask yourself, "what will my plan be in case I or someone I care for falls ill? Who can I rely on for help if I am unable to leave my home?" Now is the time to find your go-to person, the person you know you can count on in case you're suddenly ill. Find that go-to person and make it official. Think of who your next go-to would be. Talk to your go-to person about what matters to them, what they're doing to stay physically and mentally healthy, and offer support.
Having these conversations may seem daunting, but there are some great resources and tools created that can be used to make the process easier and even empowering. Check out these resources from Cambia Health Foundation's grantees:
In these challenging times, another thing that remains fully within our control is how we demonstrate care and empathy for neighbors, family members, loved ones and caregivers. One way to celebrate and support caregivers is to join the "thank you for being a caregiver" pledge created by Archangels: I will look for caregivers wherever I am, see and appreciate the love they are giving, and lift them up in any and all ways I can.  
The expression of the pledge will be unique to each of us, but the pledge also connects us.  While we are sheltering in place separately to save lives, we have the opportunity to grow closer together than ever before as a connected community of hope and gratitude in which every person matters and every moment matters.  We will get through this, together.