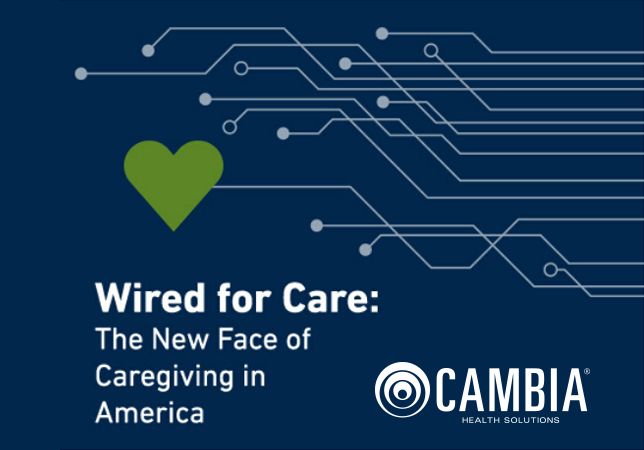 As parents, as children, as siblings, as partners, as friends and beyond, people want to support loved ones in their times of need. And often, there's no training or classes on how to be a caregiver, or about the depth of responsibilities and tasks that are required. Through our partnership with Archangels to build caregiving communities and connect people to local resources, Cambia has realized this community needs greater support.
To better understand how Cambia can support caregivers on their caregiving journey, we conducted a national survey to find out who today's caregivers are, the challenges they face and how their caregiving responsibilities impact their personal and professional lives.
The Modern Caregiver
At an average age of 42, today's caregivers are younger than previously thought and fairly split between men and women. They are more digitally savvy – using digital tools to help them manage caregiving responsibilities.
The traditional definition of a caregiver is also evolving. No longer focused on only elder or palliative care, Cambia's study shows caregiving is provided to children and adults of every age, and to loved ones with a range of chronic or serious health conditions including behavioral and mental illnesses.
Juggling the Care-Life Balance
From exercising to social activities to turning down promotions, 76 percent of caregivers are putting their lives on pause while they support their loved ones. Additionally, 1 in 5 report it's harder to take care of themselves when they are caring for others.
Hope for the Future
These findings also inspire hope. Despite the sacrifices, caregivers say the added responsibilities gave them greater joy than stress. Many stated they are grateful for the additional time they spend with a loved one.
It is clear that a new era of caregiving is emerging – one that demands growing levels of support not only for those who need care, but also for those who provide countless hours of care. At 45 percent of the U.S. population, these caregivers represent an unsung, unpaid, but critical segment of the health care system.
Learn more about the modern caregiver and how we can support them at: Wired for Care: The New Face of Caregiving in America.