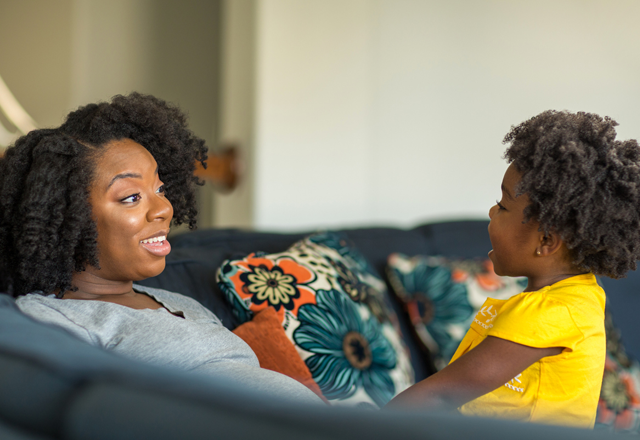 This is part of a series from the health coaches at Cambia's Lifelong Well-being team who share how to move beyond wellness to well-being. It starts with empowering people toward life balance—focusing on health status and risk factors, personal circumstances in life and career, and their unique needs—through the lens of the following pillars: optimal health, resilience, physical wellness and emotional health. 
2020 has been an unprecedented year — the rise of the COVID-19 global pandemic and the monumental shifting of the political, racial and societal landscape highlighted in the daily news, on social media and in-person. In times of uncertainty and upheaval it becomes more obvious how complex and intricate these problems really are, with many different opinions on how or how not to address and move forward. It is also common during these times that a lot of misinformation, unfounded messaging and biased points of view are surfaced in an attempt to sway support for one side or the other. It is paramount that critical thinking about the information and arguments is practiced, along with extending love, compassion and empathy to all, and particularly to those of differing viewpoints.
Practice Mindful Listening
One of the most fundamental needs of human nature it to feel heard and valued. Whether you're having a casual conversation with a loved one or a heated political debate with a stranger, put your ego aside to calmly and truly listen without passing judgement or thinking about what you are going to say in reply. Oftentimes the subconscious frames conversations as battles to be won or lost instead of opportunities to learn and grow. Whether you agree with someone's point of view or not, take time to truly listen, empathize and digest what they share. Repeat back what you heard, and ask clarifying questions, such as how they came to that conclusion and how their thinking has evolved over time. You might be surprised to find that after "peeling off a few layers of the onion" that you may have more common ground than you thought, and both will share the benefit of a genuine dialogue and exchange of ideas.
Look Inward and Ask "Why" 
Many highly charged political, racial and social issues have recently risen to prominence, and have forced answers to tough questions around possible actions and associated feelings. Set time aside to dig into the heart of your stance on these issues. A good place to start is by asking yourself "why" three times. While this can be a difficult task, it can help to drill down to the core of your belief system and help to validate your opinions or clarify flawed ideas.
Pro Tip: Try journaling or typing out your thoughts. This can help you to clarify your thinking and give yourself to evolve your thoughts and ideology over time.
Practice Compassion
With so much fear, uncertainty, frustration and anger being manifested worldwide, it seems that the road to healing is fraught with insurmountable challenges. For those feeling overwhelmed, one of the easiest ways to be a positive force in the world is to practice compassion and empathy towards everyone. This can be manifested in many simple ways from sending messages of gratitude to friends, family and loved ones to doing random acts of kindness for strangers. Although it may seem overly simplistic, shifting your mindset to one of empathy and compassion will brighten the day of everyone around you, and also provide a much-needed boost of fulfillment and sense of purpose for yourself. Start small by practicing one random act of kindness every day. After a week or two, you might be pleasantly surprised at how great you feel!
Educate Yourself
One of the downsides of the digital age, compounded by social media and an endless drive to digest information, is that attention spans are shorter than they have ever been. As a result, many important and complicated issues are decided subconsciously based on short sound bites. Many of the political and social challenges are incredibly complicated, and while there will never be a perfect solution, there is also a lack of broad access to accurate historical, contextual or most up-to-date information to make a truly informed decision. Take time to educate yourself on the issues that are most important to you while being vigilant of confirmation bias—only reading information that agrees with your current opinion on the matter. It is important to consume information from all sides of an issue and do your best to filter out biased and false data to find your own informed opinion.
Changing Your Stance or Opinion is NOT a Sign of Weakness
In today's political, social and ideological climate, many have been led to believe that once a stance on a certain issue is taken, that stance is locked into place for a lifetime. Any diverging from that stance is labeled as "flip-flopping," or alluding to weak moral character and inconsistent beliefs. This kind of entrenched thinking is toxic and can lead to blindly adhering to an idea without taking in and processing any new information as it becomes available.
The sign of a mature thinker includes taking a stance on an issue, having the ability to unbiasedly process new information as it becomes available and then making the informed choice of maintaining current stance or modifying it based on new information.

For example, back in the 1950s, it was the opinion of most people (including many doctors) that smoking was a harmless habit and many even lauded its virtues. As new Information emerged that smoking was harmful to health, many took this new information and modified their stance on the matter. Those who refused to acknowledge this new information were viewed as ignorant, profit seeking and refusing to listen to overwhelming scientific evidence on the topic.

Changing your opinion is not a moral attack on your personal character. While many people view the change of an opinion as "once you were wrong and now you are right," it should instead be considered as a thoughtful evolution to your personal beliefs. Even when one modifies their stance on an issue, you are encouraged to continually look for new information to update or disprove your current stance. The sign of a mature thinker is one who is not absolutely certain all the time, rather, one who is making an informed decision with the best information available and willingness to change or modify as new information arises.