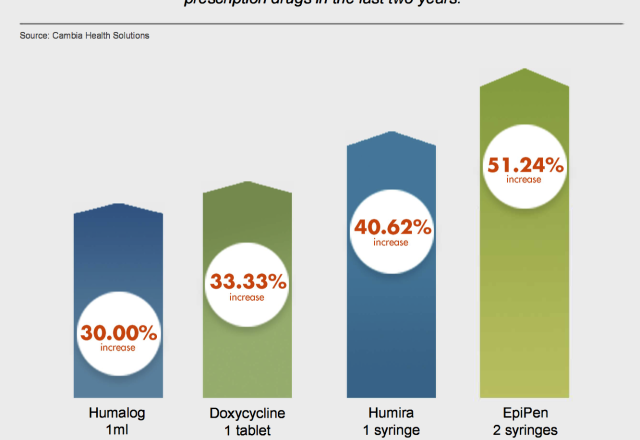 EpiPen prices have skyrocketed by 500 percent since 2009. The price of doxycycline, a common antibiotic, has climbed more than 30 percent since 2014. Humira, which eases arthritis pain, has seen a 40 percent price increase.
These headlines and more have flooded the news in recent months, along with stories of everyday people who are struggling to afford life-saving medications amidst the price hikes.
Kendra Neumiller is among those who have felt the impact of rising drug costs first-hand in managing Type 1 diabetes. "Over the last several years, I've seen a price increase in my insulin about every 3-4 months, even though this variety of insulin has now been in production for over 20 years," says Kendra. Over the years, her out-of-pocket costs have climbed from $175 to $465 per month.
Today in the Portland Business Journal, Cambia's Dr. Richard Popiel shares some insight into what drug companies and government leaders can do to help Americans afford life-saving medications.
Read the full article "It's time for drug companies to put patients before profits" in the Portland Business Journal.