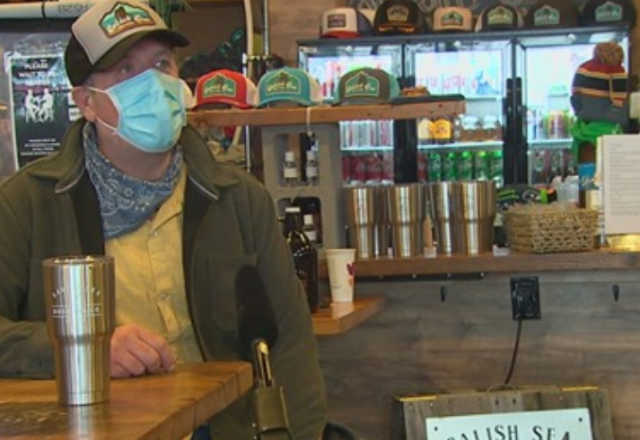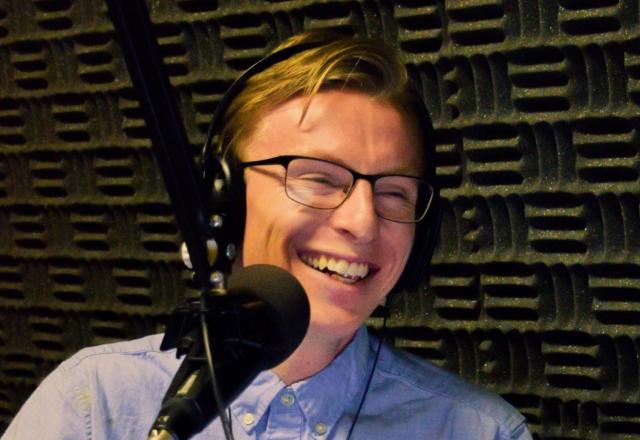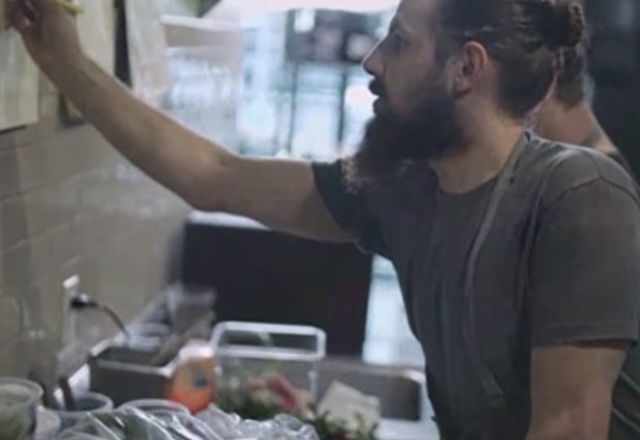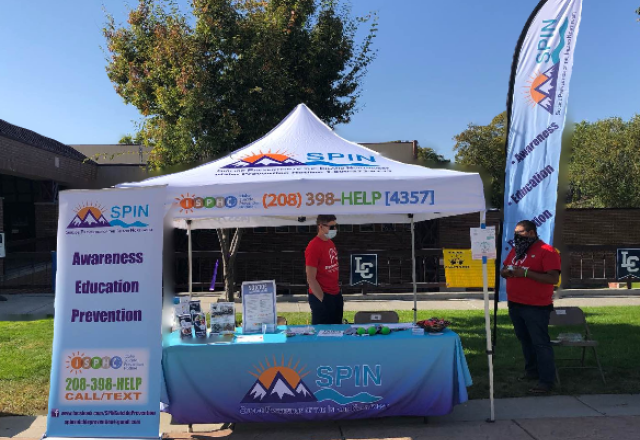 During this giving season, we have been highlighting the work our partner organizations have been doing to meet the unprecedented challenges of 2020, and how they have used Cambia grants to address food insecurity and nutrition; housing and homelessness; and substance misuse prevention and mental/behavioral health.
In this final article, see how the programs Cambia helps support are addressing substance misuse and behavioral health. 
Big Table – Seattle, Wash.
Big Table provides crisis care and connection for workers in the restaurant and hospitality industry. Though the restaurant industry is the biggest employer in the U.S., 43 percent of workers earn too little to make ends meet, their safety net is almost nonexistent, and rates of drug and alcohol addiction are higher than for any other working group in the nation.
The need for Big Table's services exploded this year when the pandemic shattered the restaurant business and eliminated millions of jobs for people already living on the edge. Aware that economic crisis can have a multiplier effect on emotional and behavioral health, Big Table Seattle used its $25,000 grant from Cambia to step up crisis care.
Here are two stories of restaurant workers helped by Big Table.
Betty was staying in a hotel with her teenage daughter after escaping domestic violence. When COVID hit, she lost her job at the breakfast restaurant where she had worked for 20 years. She and her daughter were living in their car when Big Table used its Cambia grant to provide them with a hotel room, gas and food for three weeks until Betty's unemployment kicked in.  
John was literally getting back on his feet when COVID came along. Two years ago, John was severely injured on his first day of work as a dishwasher, when a car jumped the sidewalk, crashed into the restaurant where he worked, and crushed him. He spent 18 months in the hospital and rehab, bedridden, in a wheelchair, then in therapy to relearn simple motor skills. He was finally able to return to work this year in June, but after only two months back in the dish pit he was furloughed due to the pandemic. His manager sent a referral to Big Table, saying John would not qualify for unemployment. Big Table covered his living expenses for two months and continues to provide care and encouragement as the pandemic drags on.
Utah State Tribal and Rural Opioid Initiative – Logan, Utah
The Tribal and Rural Opioid Initiative (TROI) at Utah State uses an integrated, community-based approach to reduce the devastating effects of opioid use in Utah's rural and tribal communities.
This year the organization used its grant from Cambia to launch two inaugural projects: An educational podcast and an online wellness summit.
DEBUNKED, the new podcast, was created to counter harmful myths and stereotypes about substance-abuse disorder and people who use drugs. Funding from Cambia made it possible to share facts and firsthand stories that couldn't be conveyed through the usual in-person channels after the pandemic hit. DEBUNKED reaches listeners in communities that often have no access to mainstream radio stations, providing a source of reliable, relatable information for individuals and their families living with substance use disorder. 
The first-ever online Intertribal Opioid Wellness Summit was a pandemic-inspired version of an annual event that usually takes place in person over the course of two days. TROI used Cambia funds to transform the summit into a four-day virtual event featuring rural and tribal wellness experts. The online format enabled 300 people from across the U.S. to attend.
Listen to the DEBUNKED podcast online or get it on Spotify or Apple Podcasts. You can support the podcast by following @debunkedpod on social media channels.
Suicide Prevention of the Inland Northwest (SPIN) – Lewiston, Idaho
Idaho has the sixth-largest suicide rate in the nation, and suicide is the seventh leading cause of death in the state. Suicide Prevention of the Inland Northwest (SPIN) works to raise awareness of suicide and reduce stigma around suicide and mental illnesses. The organization hosts a variety of suicide-prevention and gun-safety events across Idaho and Eastern Washington.
This year Cambia was a sponsor of SPIN's annual "Taking Action, Saving Lives" conference. When the pandemic made it unsafe to for large groups to gather, Cambia funding allowed SPIN to produce an online version of the event.
The virtual format allowed people to join from all over the country. As a sponsor, Cambia was able to offer spots to employees from customer service, clinical services and the Journi care management team. 
Did you miss the first two articles in the series? Read them now: