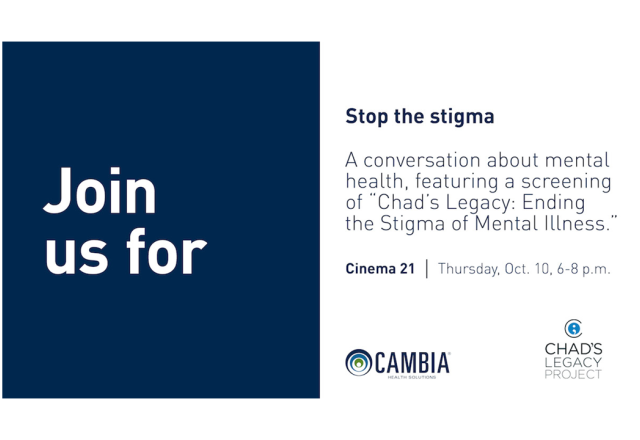 On October 10, join Cambia Health Solutions for "Stop the Stigma" – an evening of discussion about mental health and the importance of addressing the stigma associated with it.
Highlights of this free community event include:
Featured screening of the documentary "Chad's Legacy: Ending the Stigma of Mental Illness" from

Chad's Legacy Project

Panel discussion and Q&A, featuring experts in the mental health arena
We hope you'll join passionate individuals, organizations, community advocates and leaders for this important conversation. Together, we can help 'stop the stigma' tied to mental health.
Event Details: