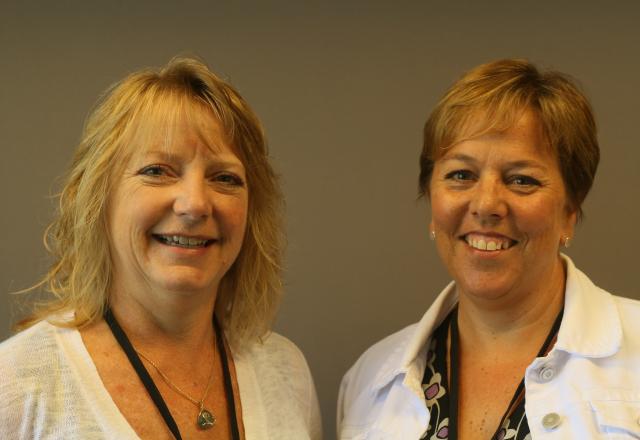 In 2017, Cambia celebrated its Centennial. To mark the occasion, we invited StoryCorps to come in and host one-on-one conversations with employees, stakeholders, community members and other friends of Cambia. Their stories bring to life the many meaningful ways change can happen in health care. In this episode of HealthChangers, we're taking some time out from our usual podcast to turn the focus to the people and organizations behind Cambia's Cause to change the way people experience health care.
When Julie M., a former Cambia employee was diagnosed with breast cancer at the age of 40, she had a notion of what to expect. Having lost both of her parents to cancer when she was younger, Julie looked back on her family's interaction with the health care system and how it now inspires her to transform health care. "My parents went through horrible experiences and through my own diagnosis, I learned more about the health care system, how broken it is, and the opportunity we have to help make it better," Julie said.
For Cathi R., a Cambia employee, having a son with special needs was challenging and complicated by the fact that there were no health services to meet his needs. She says, the expectation that a consumer can navigate through a difficult health care journey and stay organized is unrealistic.
"When you're the one who is struggling it's extremely difficult to stay on-top-of things. Anything that the health care industry can do to make it easier, is a good thing," said Julie. 
"The transformation Cambia has gone through over the last 20 years and what we are doing now with our Cause to transform health care will make it easier for the consumer to understand their options and take care of themselves."
Listen to Cathi and Julie's story.
Produced by Gretchen Kilby with interviews recorded by StoryCorps, a national nonprofit whose mission is to preserve and share humanity's stories in order to build connections between people and create a more just and compassionate world. Learn more at storycorps.org.