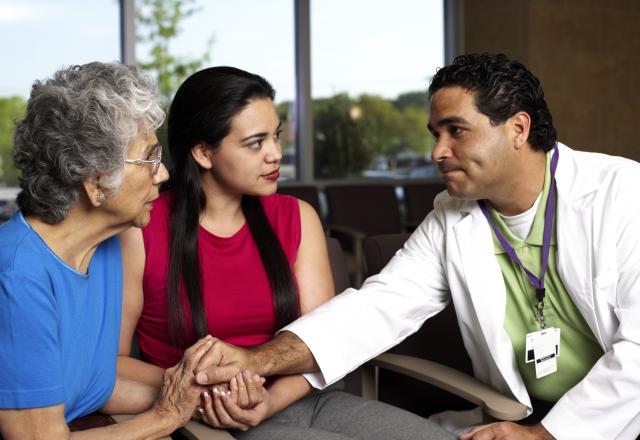 A recent nationwide palliative care poll of primary care and specialist physicians found that physicians report significant barriers to having end-of-life and advance care planning conversations with older patients.
The poll, "Conversation Stopper: What's Preventing Physicians from Talking with Patients about End-of-Life and Advance Care Planning?" has received coverage from media outlets including CNN, NPR, Forbes and Politico.
Cambia Health Foundation collaborated with The John A. Hartford Foundation and California Health Care Foundation to commission the substantial poll of 736 physicians in all 50 states who see patients 65 and older. Among the findings: while virtually all doctors who see Medicare patients consider end-of-life and advance care planning conversations important, many physicians report significant barriers to having these discussions with their patients, and nearly half (46%) report that they frequently or sometimes feel unsure of what to say.
This recent poll builds on 2011 research, when Cambia Health Foundation partnered with The National Journal to conduct the opinion poll, "Living Well at the End of Life: A National Conversation." The results demonstrated overwhelmingly that Americans wanted a more open public dialogue about the issues and options surrounding end-of-life and palliative care, and that Americans believed such discussions should be fully covered by both Medicare and private insurance.
See full report on the survey findings and read the CNN.com article, End-of-life care discussions are challenging for doctors.