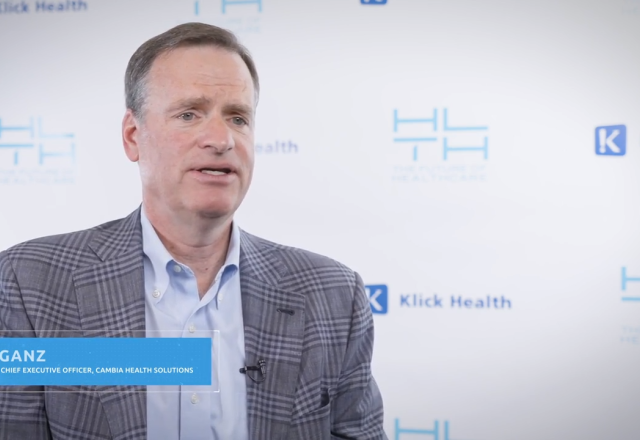 At this year's HLTH: The Future of Healthcare event, hosting over 5,000 health care leaders focused on making health care consumer focused, Cambia President and CEO Mark Ganz was invited to share his vision on the value of palliative care to help people with serious illness to live well.
"Palliative care is not that thing you have once curative care fails," said Mark. "Going through treatment – or recovery from injury – it's a painful process, it's hard. And the problem is, is that too often, health care, medicine in this country, views that as: they know what they're treating (but) they've missed the person they're treating."
Mark continued to express the importance of palliative care and its evolution from a decade ago into what is now - a necessary arm of support for patients as well as their families who are experiening serious illness.
"Palliative care providers really understand and provide that extra layer of support for the person and their family on that journey. That's a huge innovation in health care," he said. "For many years we (the health care community) supported the advancement of palliative care. He concluded,  "We believe if we (collectively) can bring that same kind of energy into other parts of health care, we can transform this system."
Watch Mark Ganz Behind the Scenes at HLTH: The Rise of Palliative Care
To learn more about Cambia at HLTH in 2018, read our recap blog, "Cambia Brings Straight Talk and Fresh Perspective to HLTH Conference: Throwing Down the Gauntlet on Health Care."