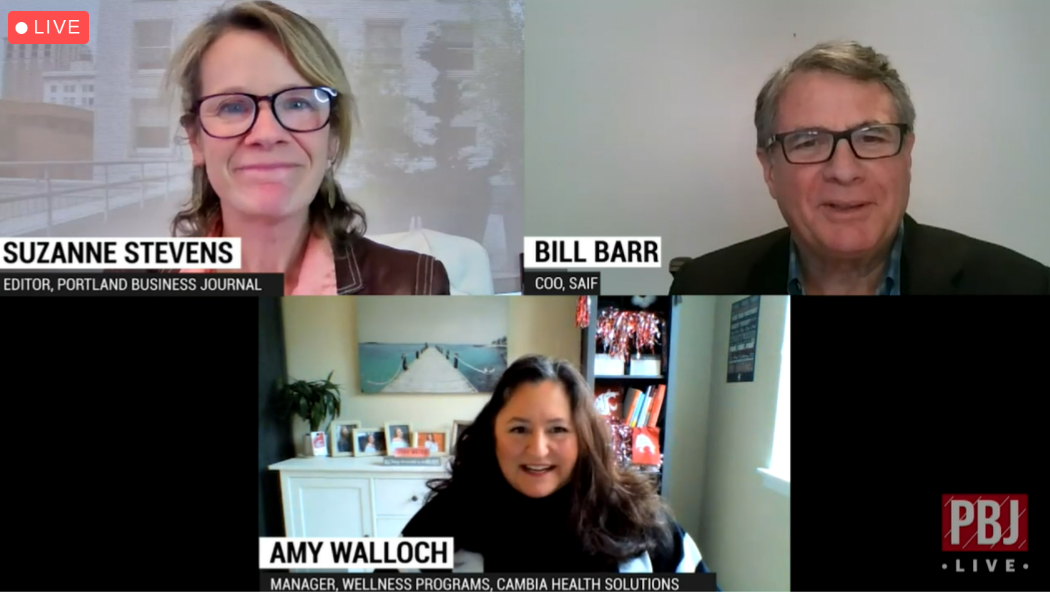 If 2020 has taught us anything, it's the importance of practicing wellness at every opportunity, from taking steps at home to integrating wellness practices into the workday. The health of our employees and their families matters to us, especially during challenging times. That's why we are humbled to be recognized by the Portland Business Journal as Oregon's Healthiest Employer in 2020 in the 1,500 to 4,999 employee category, alongside Lane County and JE Dunn Construction. 
Amy Walloch, our Manager of Wellness Plans, sat down to discuss what it means to be Oregon's Healthiest Employer, the importance on practicing wellness while working from home, how we have continued to be leaders in employee health and wellness for over 20 years. Hear from Amy below: 
You don't have to be an athlete to participate in wellness programs. We want it to feel inclusive, easy to participate and welcome everyone."
Learn more about incorporating wellness into your daily routine with our series of blogs from the Lifelong Wellbeing Team.