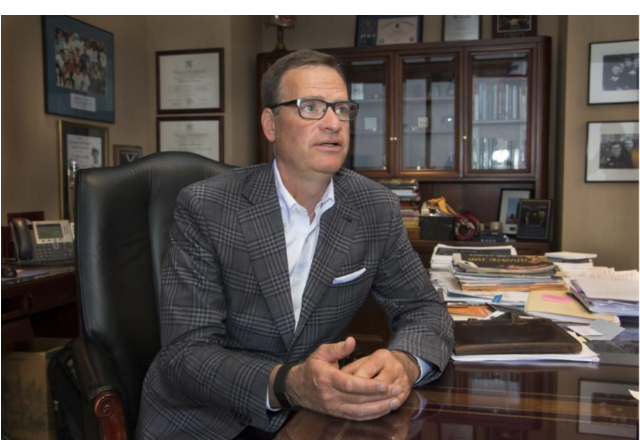 Thank You, Mark Ganz | Cambia Health Solutions
Our CEO Mark Ganz will soon retire, passing the baton to incoming CEO Jared Short on January 1, 2021. Mark has spent his career driving the health care industry to reevaluate itself based on values of empathy, transparency, innovation, and hope.
"[Cambia is] out in front of the rest of the industry when it comes to creating a really diverse and innovative portfolio of companies and products. The company has built tech and venture capital arms, and a lot more." – Matthew Weinstock, Modern Healthcare
In celebration of the impact Mark's leadership has made on health care both inside Cambia and within the broader industry, watch or read highlights of his legacy below.
Cambia Grove's Roots: A Conversation with Mark Ganz, Cambia Grove Blog

Cambia Grove Executive Director Maura Little spoke 1:1 about an authentic curiosity in how to empower people to drive their own health care experiences. led to his vision for Cambia's neutral convening space for collaborative approaches to heal the health care system. Untangling patients and pointless point-solutions the web of the health care sector.

Mark Ganz' End Well Take 10 keynote, "No Excuses" (Free registration link.)

In his final keynote as Cambia's CEO, Mark Ganz shares his hope, desire and focus on transforming health care to make it truly family focused: economically, socially and medically. "All of us here care, but we need to do more than care. We need to act and act now. Let's be focused, let's keep it real and let's work together to get this done once and for all with a fierceness of heart, hope and courage," Mark shared as his final words at End Well's Take 10.