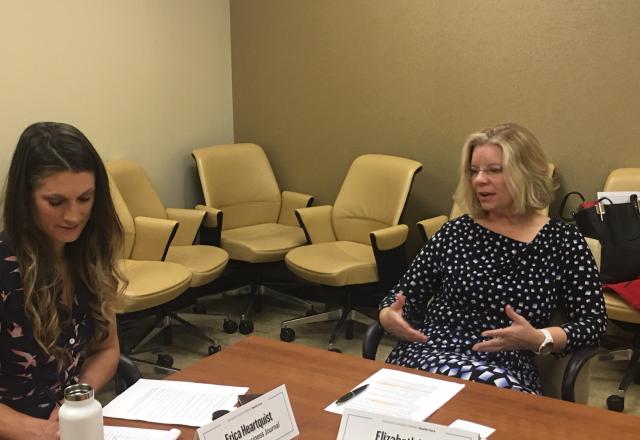 Cambia Director of Employee Experience, Elizabeth Hall, recently took part in the Portland Business Journal Healthcare Thought Leadership Forum. She was joined by other experts in health care to discuss stability, inclusion within the health care industry, telemedicine, serving rural communities and the need for more nursing professionals nationwide, among other topics.
In the full report, Elizabeth illuminates how Cambia as an employer looks to help our employees live healthier, better lives and how they can be a testing ground for new innovations that we are offering consumers, from direct service questions to cost transparency. She delves into the digital solutions and innovative technology Cambia is working on, while emphasizing the humanity that both drives our vision and lies at the core of Cambia's daily mission.
Other issues Elizabeth illustrates for readers is how Cambia finds innovative ways of engaging employees in inspiring health and wellness practices, the company's commitment to preventative care, and fostering a culture of cost transparency and access to service and provider information. Read the full conversation, Thought Leader Forum: Health Care — Stability, Inclusion and Wellness, for a deep dive into diversity and inclusion, and learn how Cambia approaches both.
Elizabeth is joined at the table by Gary Laustsen, Ph.D., Associate Dean and Professor of Nursing at Warner Pacific University; Elizabeth Hall, Cambia Health Solutions Director of Employee Experience; Dr. John A. Sobeck, Market Medical Executive for Cigna; and Erica Heartquist, who moderated the discussion for the Portland Business Journal.