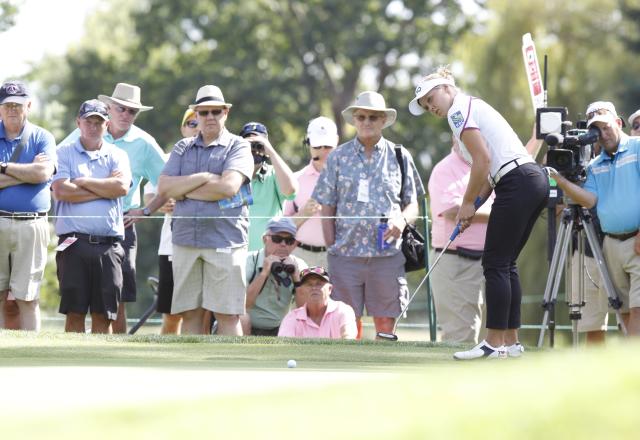 Did you know that going to a golf tournament can be great for your health? Following your favorite player to all 18 holes can mean miles of walking in a single day. This year the Cambia Portland Classic encourages you to be mindful of how many steps you take through its Portland Classic Walking Challenge.
Here's how it works. Pick up your free pedometer as you enter the tournament through the Cambia Fan Pavilion. Clip your pedometer to your clothing and begin enjoying the tournament throughout the golf course. At the end of the day, return to the Fan Pavilion and report your number of steps in exchange for a golf tee, and place the golf tee in the charity's bucket of your choice. Charities include Boys & Girls Clubs of Portland, Trillium Family Services, First Tee of Greater Portland, and Oregon Junior Golf.
Cambia Health Solutions will donate $10,000 to the charity with the most golf tees at the end of the tournament.
The Walking Challenge is part of the Portland Classic's 45-year support for local Oregon charities. Since the tournament began, it has donated more nearly $18 million.
We hope you will participate in the Walking Challenge to help support a local charity. To buy tickets and learn more about the Portland Classic, visit PortlandClassic.com.