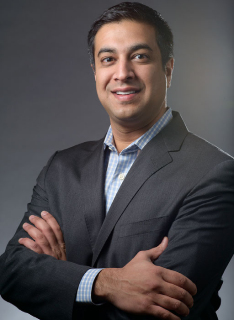 Senior Vice President of Consumer Health Solutions and Partnerships
Aadam leads Cambia's enterprise-wide efforts to transform digital engagement with our health plan members and develop partnerships with innovative companies that offer cutting-edge solutions for our customers.
Aadam has spent the past 20 years growing health care technology and services companies as both an operator and investor, and his experience spans health care, covering hospital systems, pharmacy, and life sciences, with roles in operations, finance, strategy and as a board member.
Before joining Cambia, Aadam was a senior leader at Change Healthcare, a technology company that processed more than 15 billion transactions annually. At Change Healthcare Aadam led enterprise-wide growth initiatives and had P&L responsibility for the company's pharmacy business unit. Earlier in his career, Aadam was an investor at Health Evolution Partners, a health care-focused private equity firm with $1 billion in assets under management. At Health Evolution Partners, Aadam focused on investing and managing a $200 million portfolio which included early stage health care companies.
Aadam is a graduate of the University of Michigan.