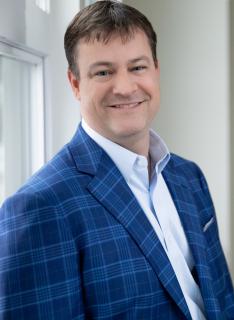 President and Chief Executive Officer
Jared Short is chief executive officer of Cambia Health Solutions, a nonprofit total health solutions company dedicated to making health care simpler, better and more affordable for people and their families. He is passionate about driving innovations that make a difference in people's health and lives.
At the heart of his vision is meeting members where they are on their health care journey. He is building on Cambia's legacy of being a trusted health care company for more than 100 years, facilitating collaborative partnerships between providers and patients and strategically investing in like-minded companies through Echo Health Ventures to meet the needs of the approximately 3.4 million people served through Cambia's regional health plans in Idaho, Oregon, Utah and Washington.
Before becoming CEO in 2021, Jared drove innovation and performance across the organization as president and chief operating officer. Jared's career at Cambia began in 1999, when he joined the company in a finance role. He left briefly to join BlueCross BlueShield of Montana, where he served as chief marketing and underwriting officer. In 2009, Jared returned to Cambia as president of its health plan in Oregon and has been in leadership positions at Cambia since.
Jared is the chair of the board of directors for the Boys & Girls Clubs of Portland Metropolitan Area. He also serves on the board of directors of America's Health Insurance Plans (AHIP), Prime Therapeutics, Echo Health Ventures and Oregon Business Council. Jared serves as chair of the board of directors for TriWest Healthcare Alliance and serves on the board of the Blue Cross Blue Shield Association. He received his bachelor's degree in economics and history from Willamette University.