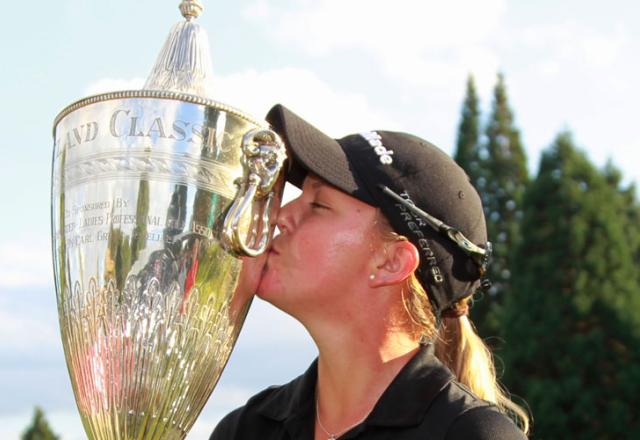 We sat on the edge of our seats as Austin Ernst won the trophy last year, and we're pleased she'll be returning to defend her title this year. Cambia is honored to once again be the title sponsor of the second longest running LPGA tournament, the 2015 Cambia Portland Classic at the Columbia Edgewater Country Club August 13-16th. With a purse of $1.3 million, this event will feature 144 of the world's top women golfers.
The tournament not only draws exceptional women athletes like Austin, it's raised more than $17 million for local charities during its 44 years in our beautiful city. The iconic event has an estimated annual economic impact of $18 million and with 10 hours of live broadcast, it showcases Portland to 80 million US homes and 170 different countries. 
Cambia and our family of companies are genuinely excited to be part of an event that celebrates healthy activity and charitable giving, so we can all live better together.   Thanks to the generosity of our sponsors, the many volunteers, and the enthusiastic support of attendees like you, we expect this week's tournament to be a great success. 
Please join us for a great Northwest tradition, the Portland Classic.  We look forward to enjoying the event with you this year and for many years to come.
Visit www.PortlandClassic.com for event information and to register for the Sprint to the Green 5K.
Contributed by Mark Ganz, President and CEO of Cambia Health Solutions