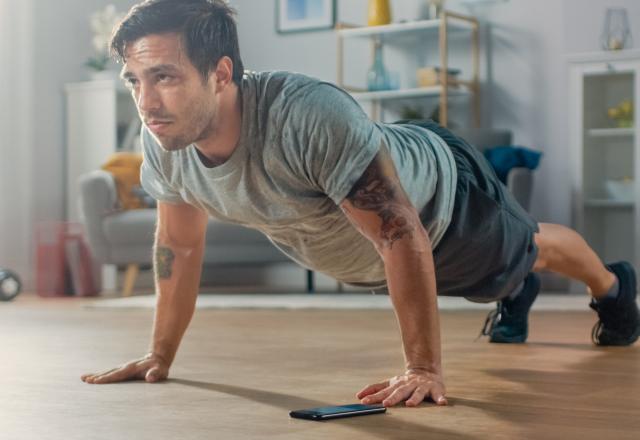 Throughout September, Cambia's Military Community Employee Resource Group (MCERG)  hosts the "22 Fitness Challenge" in recognition of Suicide Prevention Awareness Month. This fitness challenge started in 2016 and is based on the national 22 Pushup Challenge, where participants complete 22 pushups per day for 22 days and record their progress. 
At Cambia, the challenge has been modified to include planks, sit-ups and other exercises so more people can participate. The goal of the challenge is to raise awareness about the high rate of veteran suicides in the United States each year and support nonprofits serving the veteran community. 
Suicide rates are alarming across the United States with an average of 130 suicides per day. The recent launch of the 988 national suicide lifeline provides much-needed support to people struggling with their mental health. Veterans, in particular, need support for suicide prevention because the suicide rate for veterans is 57.3% greater than for non-veteran U.S. adults, according to the recently released National Veteran Suicide Prevention Annual Report. 
Despite these grim statistics, there is hope. According to the same Veteran Administration research, suicide rates among veterans declined by 9.7% between 2018 and 2020. This glimmer of hope does not mean we should stop working on this important issue. This encouraging trend can motivate us to continue raising awareness about suicide prevention and supporting Veterans.
As a part of the 22 Fitness Challenge, the MCERG also donates money to nonprofit organizations helping the veteran community. ERG members and others form teams to represent each organization, and then earn points for their exercises to increase donations to the nonprofits.
This year, the ERG chose eight nonprofits that provide services to veterans across Cambia's main geographic areas:
"Thank you for everyone who participated this year and made this event another success this year," says John Cannon, co-chair of MCERG. "Congratulations to Team PAWS, our winning team for 2022, and Robert Miller, our top individual contributor! I'm proud of how we came together for the very good cause of creating awareness for veterans' mental health and being part of the solution by raising funds for these worthy charities that touch the lives of veterans in need."