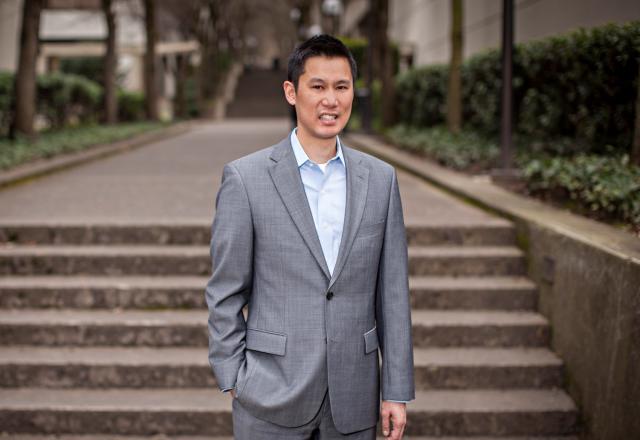 For Brodie Dychinco, Cambia General Manager of Convenient Care Delivery, the day began uneventfully. He woke up, prepared his morning coffee, and on whim, decided to work from home. Just before 11:00 a.m. his wife, who was nine months' pregnant, informed him that she had been experiencing some light contractions.
By 11:45 a.m. the contractions start to intensify and they both agree to go to the hospital.
On their way out the door, his wife paused, and made an announcement. "I think the baby is coming— right now." 
Without a plan in place for a home delivery, and not wanting to deliver on the way to hospital, they called 9-11 for next steps.
Without realizing it, Brodie had his first experience with telehealth: receiving health care advice via a tech-based tool, from a medical professional not in the same location as the patient.
"I hope as the entire health care community continues to level the playing field, where more people have access to care more easily and they know how to navigate and advocate within the system."
– Brodie Dychinco, General Manager of Convenient Care Delivery at Cambia
Brodie followed the Operator's instructions and helped to deliver his first baby boy.
In this HealthChangers Podcast, Brodie shares how the health care industry continues to adapt, working to strengthen the quality of services and patient experience, through telehealth. His personal story of delivering his baby helped personify for him the work Cambia is doing to transform the health care consumer experience. 
 Listen to Brodie's Story.
Produced by Gretchen Kilby with interviews recorded by StoryCorps, a national nonprofit whose mission is to preserve and share humanity's stories in order to build connections between people and create a more just and compassionate world. Learn more at storycorps.org.