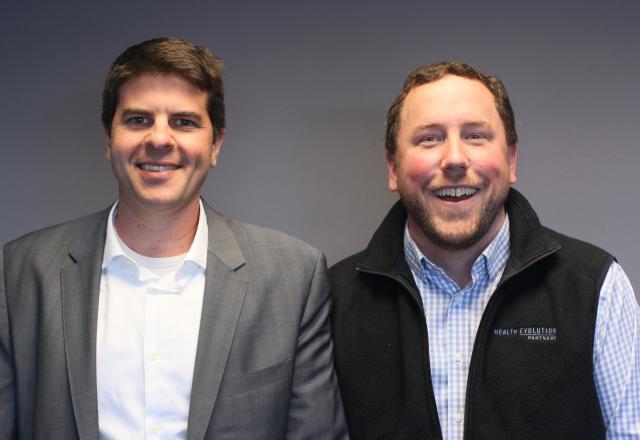 On this episode of HealthChangers, we're taking some time out from our usual podcast to turn the focus to the people and organizations behind Cambia's mission to change the way people experience health care. In 2017, Cambia celebrated its Centennial. To mark the occasion, we invited StoryCorps to come in and host one-on-one conversations with employees, stakeholders, community members and other friends of Cambia. Their stories bring to life the many meaningful ways change can happen in health care.
This episode features a conversation between Rob Coppedge, Chief Executive Officer of Echo Health Ventures and Ben Albert, Co-founder and Chief Executive Officer of Upfront Healthcare Services. Echo Health Ventures is Cambia's strategic investing arm to accelerate health care startups' growth and bring their innovations to scale nationally. Upfront Healthcare Services is an Echo Health Ventures portfolio company and enables patients to prepare for their appointments while streamlining administrative operations for providers.
Rob and Ben discuss strategic health care investment and each share how they're on a mission to change health care. As entrepreneurs and investors, they discuss how their holistic approach to improving patient interactions requires a better connection between teams across the health care industry, ultimately better serving consumers and ensuring a successful outcome for patients.
"One of the things we aspired to was to break down the silo of investment being 'that thing done by the treasury team over here on the side,'" said Rob. "Venture investing was a tactic to drive the kind transformation that we wanted to see, so it had to be more essential and core to the business." 
Listen to their story.
Produced by Gretchen Kilby with interviews recorded by StoryCorps, a national nonprofit whose mission is to preserve and share humanity's stories in order to build connections between people and create a more just and compassionate world. Learn more at storycorps.org.