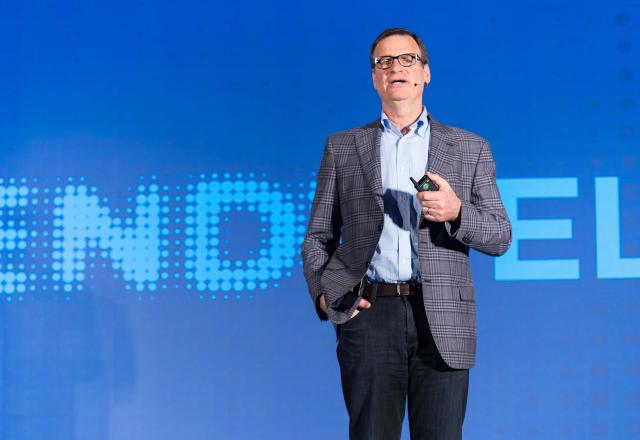 When an eight-year-old girl was nearing the end of her life after a long fight with cancer, she had trouble sleeping at night. Instead of turning to medication right away, her medical team asked her why she couldn't sleep. She said she was afraid that if she fell asleep, death would take her. So her medical team, in partnership with her parents, found a solution to help her fly to heaven should she be taken at night: angel wings she could wear to sleep. She slept soundly with her wings, and wore them until her last breath.
"No matter how much technology you have, it's always human interaction that will matter most."- Cambia's President and CEO Mark Ganz
This is an example of the need for humanity in approaching health care that Cambia Health Solutions' President and CEO Mark Ganz shared during his keynote at End Well 2017, a symposium for human-centered design and care innovation for a better end of life experience. Mark challenged us all to create a social movement that ensures health care is focused on the needs of individuals and their families, emphasizing that no matter how much technology we have in health care, what matters most is human interaction, and having hope that we can make the system better. 
This year the Cambia Health Foundation will continue to support solutions that advance person-focused and family-oriented care as a presenting sponsor of End Well 2018. The organization announced this exciting news this week through a press release with End Well 2018.
Since 2007, Cambia Health Foundation has invested more than $58 million to advance person-focused and family-oriented care, and this sponsorship gives them the opportunity to continue to advance the need for human interaction in health care.
We invite you to learn more about End Well's partnership with the Cambia Health Foundation, and to watch Mark's full keynote from last year's conference.