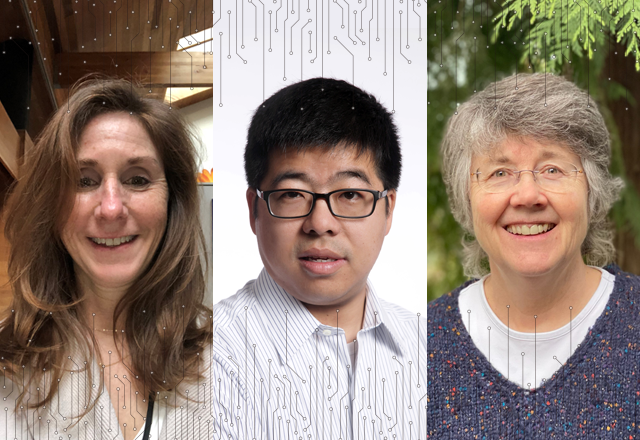 By Laura Frey, Cambia Data Scientist; Kate Rees, Cambia Clinical Analytics Manager; and Lin Chen, Director, Cambia AI Engineering
Real health care transformation begins with empathy and truly seeing people and their needs. Creating a person-focused and economically sustainable health care system is Cambia's mission. Technology can power that transformation, using data science and artificial intelligence (AI) to help health care systems see people, not just 'members' or 'patients' or 'appointments,' and lower costs for people and for health care systems.
We have built multiple solutions using data science and AI that are being used by our regional health plans to enable better quality of care, greater personalization, and lower costs for the people we serve. Two solutions that are seeing incredible impact are Nurse InsightsTM and COPS TM (Claims Outlier Payment System).
Nurse Insights
Nurse Insights is a web-based online health care management software application for clinical services and care management teams. It allows them to see a fuller picture about a person's health care journey and use these insights to personalize every interaction. Nurse Insights centralizes information that previously was confined within many separate systems. Now accessible in one place are details about benefits coverage, chronic condition and acute condition diagnoses, medication history, providers, and even demographic details, including important social determinants of health (SDoH) metrics that can greatly influence outcomes and health care access. Having all this information centralized allows clinical services and care management teams to perform a more complete assessment and create a personalized care plan.
Data visualization is another feature of Nurse Insights that allows care teams to get a better understanding of a person's health journey. A person's care experience is presented across timelines with hover boxes that include detailed event information. Care managers and clinical services users note that using visual elements, like the timelines and other charts to display health care information, allows them to understand patterns and trends in a person's experience and they can perform a health status assessment with greater efficiency. 
Since its launch in 2016, Nurse Insights has evolved into the main research tool used by our case management team on a daily basis. They report that it has improved their efficiency by 35%.
COPS
One essential approach to lowering costs for people and their health plans is making sure claims are paid correctly and that they conform to a health plan's reimbursement policies.
To explore claims that are at risk of being paid incorrectly and costing people more money, Cambia designed COPS, an AI-augmented, web-based insurance claims processing software. COPS uses deep knowledge about reimbursement policies and, with AI processes, automates detection of claims with issues. The system finds claims that require attention and presents them in an intuitive way, making them easier for payment integrity teams – the true subject matter experts – to review. Instead of spending their time searching for errors and potential fraud, payment integrity teams can instead spend their time preventing incorrect payments. COPS also learns from the review results, creating probabilistic-filtering AI models to find more problematic claims and make future findings even more actionable.
Since its launch in 2017, COPS has allowed our health plan teams to realize more than $20 million in savings. As we continue expanding the system, COPS is powering 5% of the payment integrity claims findings yearly.
AI presents powerful opportunity to better serve people
Technology – through data science and AI – creates powerful opportunities to better serve people and transform the health care system. AI has the power to identify people who need more personalized care and learn actionable insights that can support them on their health care journeys. AI can give us the ability to keep costs down for health plan members and health plans. However, to harvest these powers of AI and enable tangible and measurable impact, the key is embedding the AI into core business operations.